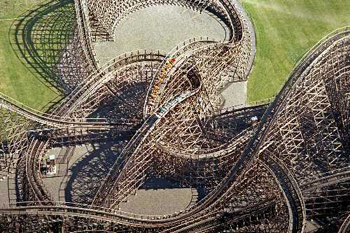 GWAZI
Where: Bird Gardens
Minimum Requirements: 48" 
A colossal coaster with a record-breaking six fly-bys, Gwazi still reigns as one of the largest and fastest wooden double roller coasters on the planet and one of the favourites at Busch Gardens.

With crossing speeds of 100 miles an hour, it's easy to see why this legendary coaster has been recognized with so many consecutive awards by coaster enthusiasts.

For those who remember the days when all roller coasters were made of wood, Gwazi will be like a stroll down memory lane — until the first drop reminds you that this isn't your father's coaster.
Dim lights Embed Embed this video on your site