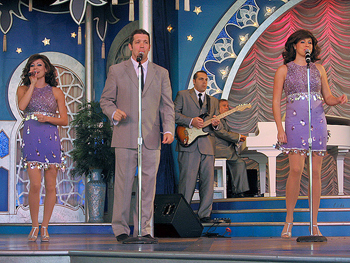 ROCK A DOO WOP
Where: Marrakesh Theater
Show Time: 25 minutes
Roll up your jean legs and slick down your hair for the coolest show in the park. Staged at Marrakesh Theater, this rollicking rock show features the greatest hits of the '50s and '60s.

Guests will enjoy favourite songs like "This Magic Moment" and "Sherry" as they travel back in time to the doo wop era.

Eight singers and dancers bring it all to life with fun costumes and entertaining routines.