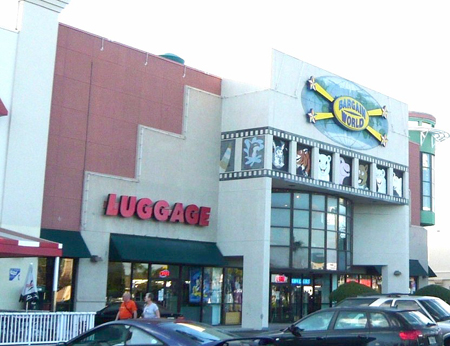 Alphabetical list of shops to be found on the International Drive area. HERE
Whether you just need to shop for that item accidentally left out of your suitcase or you need a mall fix, the International Drive area offers a myriad of specialty shops and outlet malls. So, whether you're a bargain hunter or you demand major-labels, you'll be able to shop until you drop.
From designer boutiques with deep discounts to outlet malls with quality shopping at bargain prices, Orlando's popular International Drive Resort Area is a well-known destination for serious shoppers!
More than 485 shops and outlets make shopping in this popular destination an attraction that is not to be missed! Offering electronics, sportswear, souvenirs, name brand designer outlets…all at great prices, the area is known for its "shop until you drop" experience. Many outlets and malls offer discount coupons and special promotions.
Though shopping is the highlight of any trip to International Drive, the area offers other amenities and services to help you have an unforgettable experience unlike any other shopping trip you've been on! The I-Ride Trolley is an exclusive and convenient way to navigate the area, and offers 83 stops from North to South along its line. Trolleys arrive at stops approximately every 30 minutes, and seat up to 41 riders.
Cash Fares
Single fare is $1.25

Senior citizen (65 and over) fare is $0.25 per ride

KIDS RIDE FREE (age 12 and under when accompanied by a paying adult)

Exact change is required

Drivers do not carry cash
Unlimited Rides Passes
If you think you'll be riding the I•RIDE Trolleys more than once or twice, it makes sense to consider an Unlimited Rides Pass. They're available as follows:
One Day Pass:

$4.00 per person

Three Day Pass:

$6.00 per person

Five Day Pass:

$8.00 per person

Seven Day Pass:

$10.00 per person

Fourteen Day Pass:

$17.00 per person
 
Passes are consecutive day use.