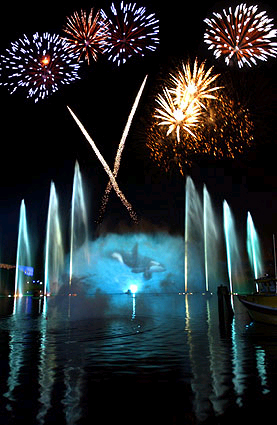 Every night during summertime and on special occasions be bedazzled with this spectacular display of fountains, flames and fireworks reflected against SeaWorld's centre lake, while the bangs and fizzles fill the air and your senses.
Through the thrilling and inspirational music of SeaWorld's most popular shows, families and friends will experience a wondrous connection that lights the night like never before. Also new this year is seating at Bayside Stadium that will allow audiences to watch the show in comfort.
If you do watch from the stadium try and sit near the front as if you are at the back you may miss some of the fireworks because of the roof overhang.