Wild Arctic is adjacent to the Wild Arctic simulator ride. The setting for this exhibit is a polar research station. Once inside you immediately feel a chill in the air.

 
The first "room" of the habitat simulates an open-air space, with the domed ceiling standing in for the Arctic sky. A sign informs us that we are 2,967 miles from SeaWorld in Florida. Beluga whales are in a pool directly in front of you.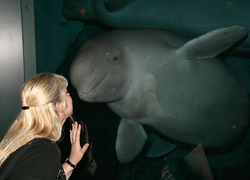 For most people, the highlight of this habitat will be the polar bears, including the famous twins Klondike and Snow, born in the Denver Zoo, abandoned by their mother, nursed through infancy by their zookeepers, and then placed with SeaWorld as the facility best equipped to nurture them to adulthood. Klondike and Snow alternate in the main viewing area with two older bears. Polar bears are solitary animals so the two pairs are kept separate to avoid any unpleasant scenes. As brother and sister, Klondike and Snow enjoy playing together and, thanks to being raised in captivity, they may never have to be separated.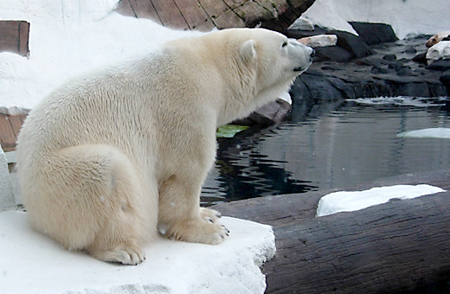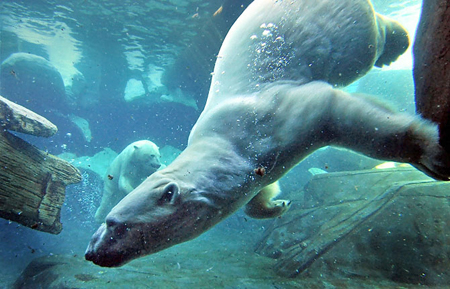 There are also enormous walruses swimming lazily in a separate pool.