Dolphin Cove allows you to get up close and feed and pet the dolphins. There's a poolside area where you stand and can reach into the water as they swim by and there's an underwater viewing area beneath.

 
Dolphin Cove was designed to reflect a natural ecosystem and has a underwater viewing area underneath it where the visitors can watch the dolphins while listening to the dolphin's communications.
The Dolphin Cove habitat is one of the largest dolphin pools in existence, on which the visitor can directly interact with the dolphins and features  approximately two foot high waves, a sandy beach and a naturalistic imitating coral reef.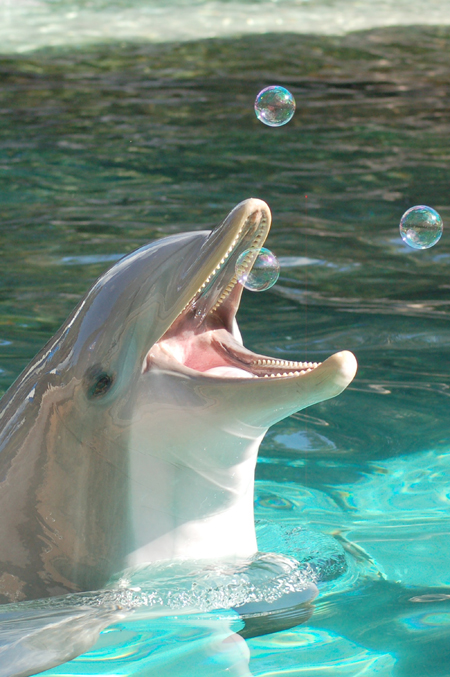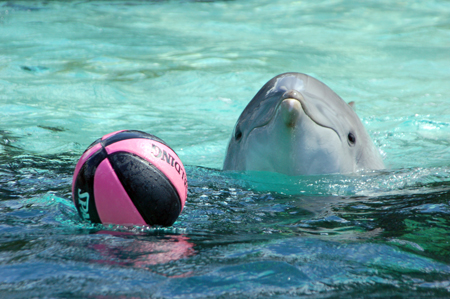 Dim lights Embed Embed this video on your site
Dim lights Embed Embed this video on your site