Disney Springs to Replace DTD at Walt Disney World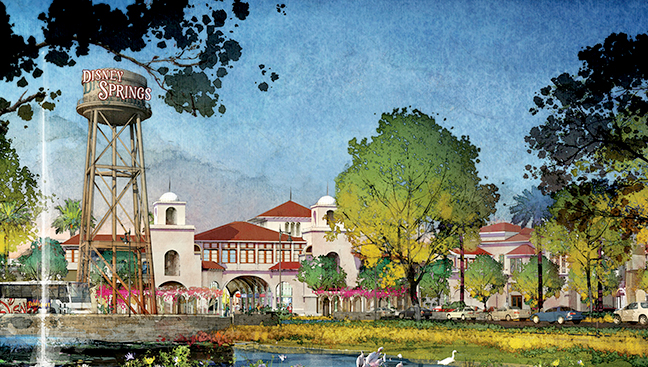 Walt Disney World Resort have announced the transformation of Downtown Disney into Disney Springs, a unique destination that will treat guests to significantly more shopping, dining and entertainment amid beautiful open-air promenades, meandering springs and waterfront charm.
Disney Springs will feature an eclectic and contemporary mix from Disney and other noteworthy brands. From boutique shops to unique flagship anchor stores, guests will be able to explore a variety of shopping, dining and entertainment experiences and discover options unlike any other currently available in Central Florida.
"Disney Springs will be a timeless, vibrant place where Walt Disney World guests and local residents can relax, shop, dine and be entertained in an imaginative setting where they'll instantly feel at home," said Tom Staggs, chairman of Walt Disney Parks and Resorts. "Featuring distinctive brands, world-class restaurants and unforgettable entertainment, Disney Springs will be brought to life with the same focus on storytelling and attention to detail that goes into our theme parks, resorts and cruise ships, resulting in a welcoming space that only Disney could create."
Disney Springs will double the number of shops, restaurants and other venues for guests to explore, resulting in more than 150 establishments. In addition, Staggs noted, Central Florida stands to benefit from the expansion with more jobs, tax revenues and business opportunities.
______________________________________________________________________________