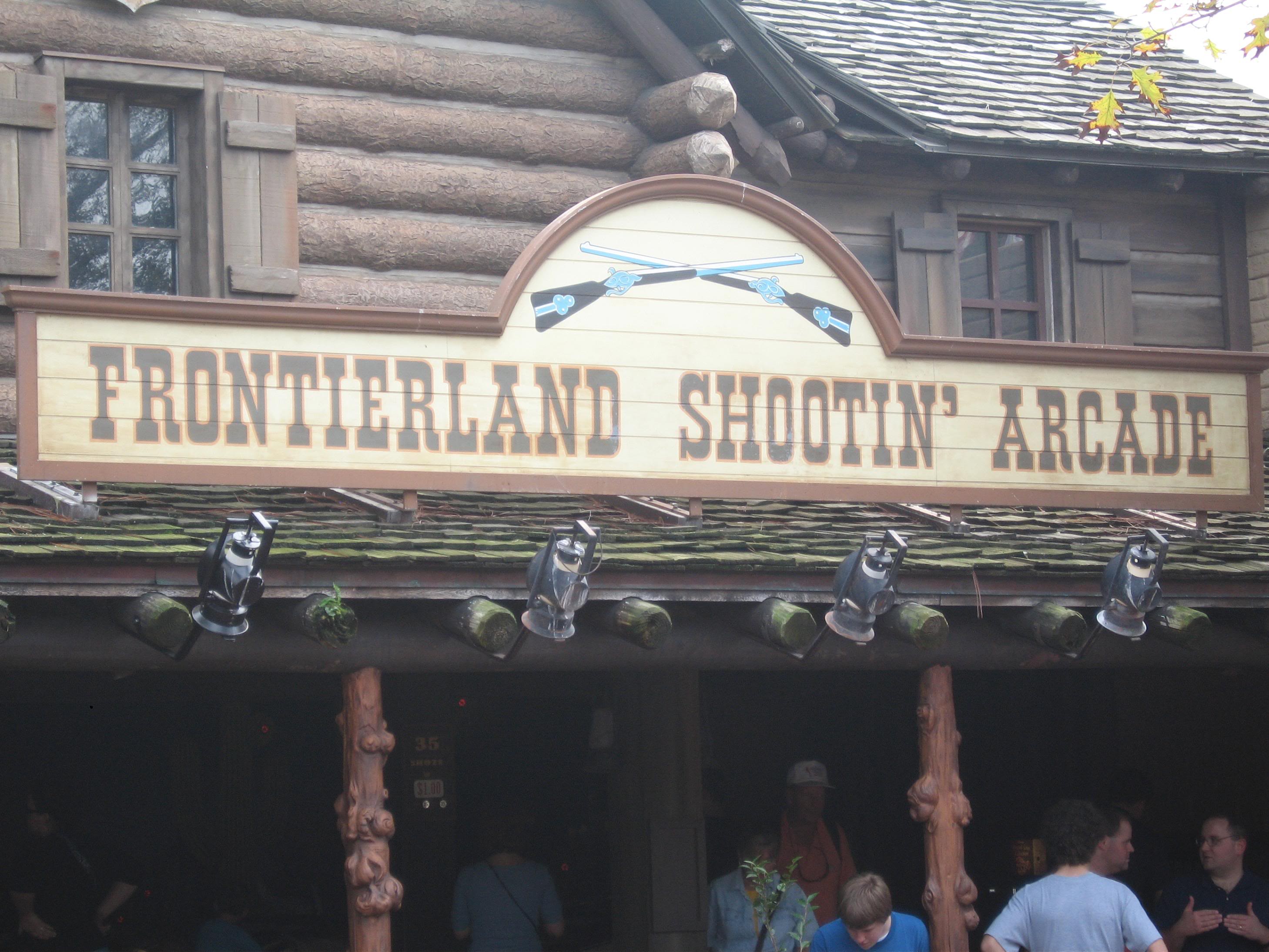 The Frontierland Shootin' Gallery is a state of the art fairground shooting gallery where you can test your shooting skills against a range of pop-up, moving and stationary targets.
The whole thing is wrapped up with the sights and sounds of a Boot Hill graveyard.
Travel back to the Wild West and test your shooting skills at this old-fashioned shooting gallery that has been a mainstay in Frontierland since Disney's Magic Kingdom opened on October 1, 1971.
Armed with a realistic looking vintage buffalo hunting rifle that actually shoots an infrared beam of light, your mission is to aim for targets that pop up throughout the rustic Western town, which features a hotel, bank, jail and cemetery. Nearly 100 targets are available to aim for – including ghost riders, tombstones, skulls, buzzards and train cars. Sound effects include thunder, howling coyotes and creaking bridges.
This is one of the few attractions that you need to pay for separately.
| | |
| --- | --- |
| Type: | Shooting Gallery |
| | No |
| Age: | Seniors, Adults, Teens, Children |
|   | Guests may remain in wheelchairs/ECV's |