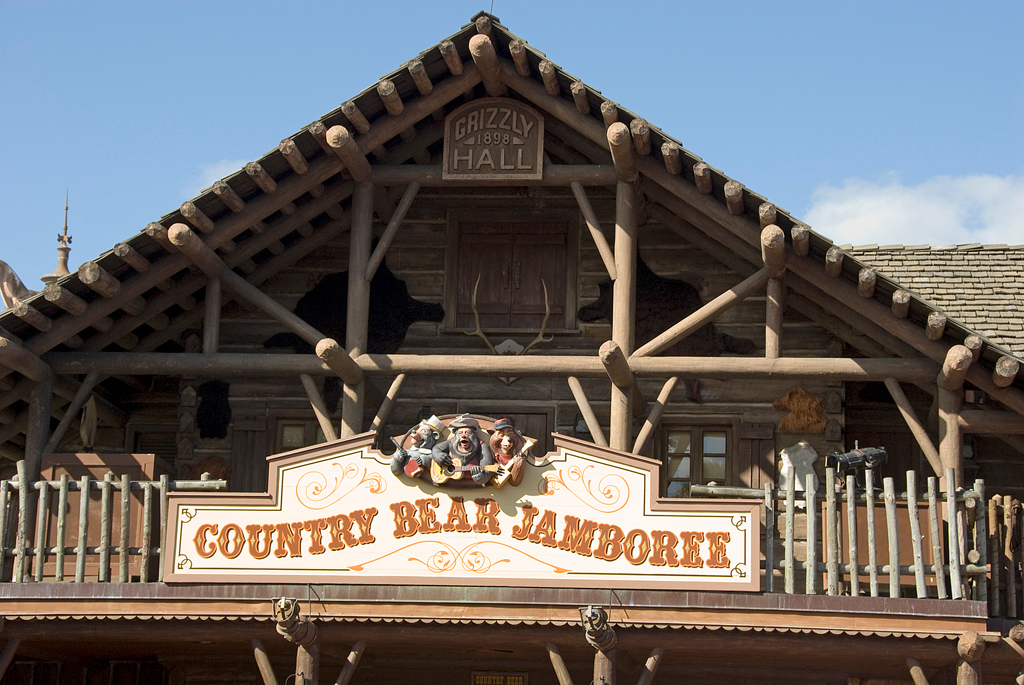 l
l
l
Fun is a "bruin" at Grizzly Hall where a musical revue is in full country fresh swing.
Clap along to the foot stompin' hoedown as a pack of banjo-strumming, country singing bears entertain you with songs and jokes and never ever hibernate.
You'll be entertained by 18 bears, a raccoon, a buffalo, a stag and a moose!
The Audio-animatronic bears are led by Henry, all seven feet of him. You'll soon be singing along with corny songs such as 'My Woman Ain't Pretty, But She Don't Swear,' and 'All The Guys That Turn Me On Turn Me Down.'
This attraction interacts with Pal Mickey
l
l
Type:

Musical Show

Length

Approximately 15 minutes

No

Age:

Seniors, Adults, Teens, Children

Tips:

Best first thing in the morning, during parades or towards the end of the

day

Guests may remain in their wheelchairs or ECV's