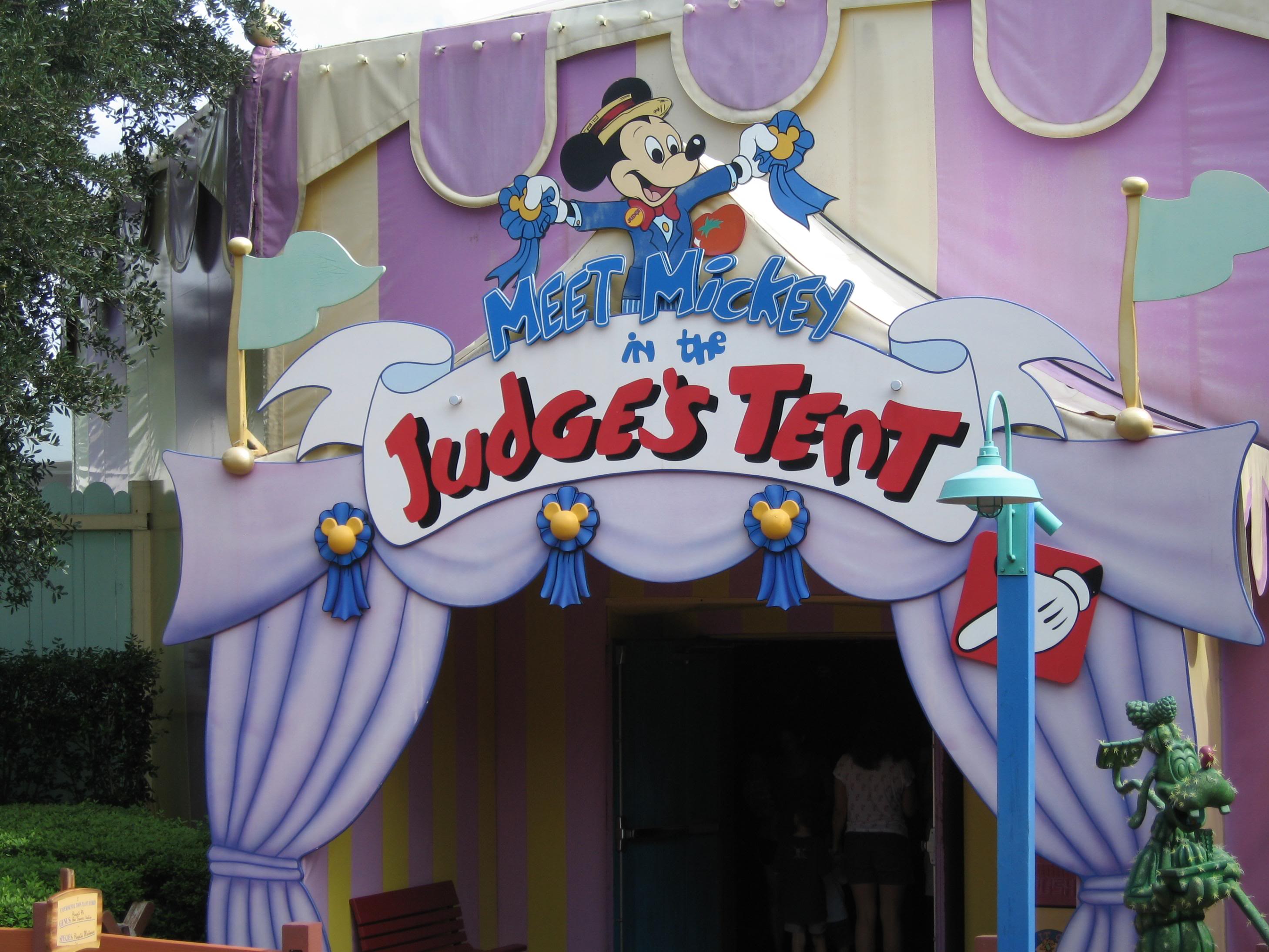 l
l
Adjacent to the Hall of Fame in Mickey's Toontown Fair lies the Judge's Tent, where you and your family can get autographs and photos with none other than Mickey Mouse himself.
Just walk through Mickey's Country House and you will see the entrance to the air conditioned Judge's Tent. A line wraps its way through the tent itself – leading to the meet and greet area. While you're waiting in line, you can enjoy the endless stream of classic Disney cartoons playing on the giant screen within the Judge's Tent.
Lines for the Judge's Tent are usually rather long, so plan to hit Mickey's Toontown Fair either early in the morning or late in the afternoon to avoid crowds.

          The Judge's Tent is wheelchair accessible.
l