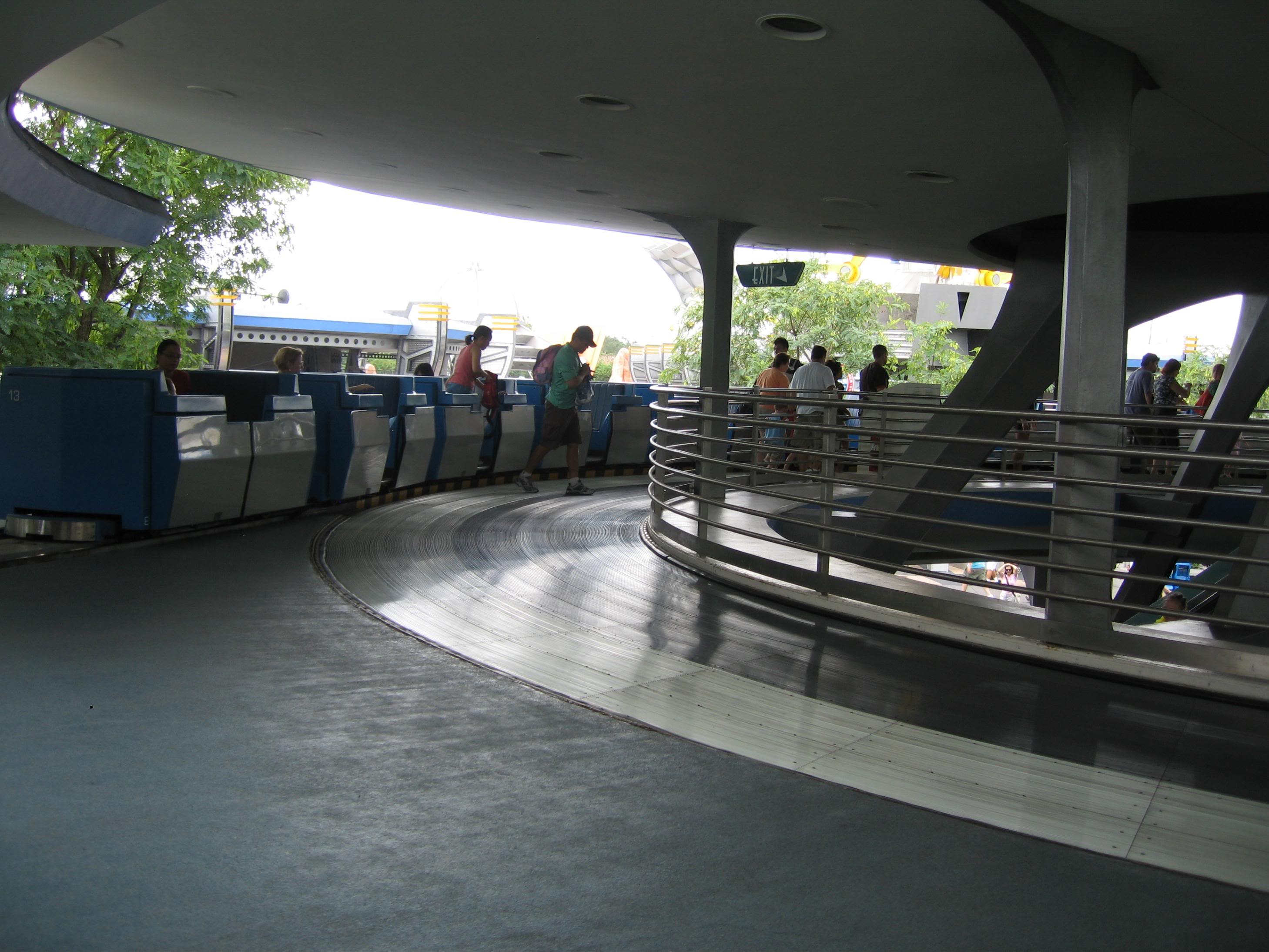 Ride into the future and take a breezy tour of Tomorrowland. Visit the inside of many of the area's fun attractions for an exciting glimpse behind the scenes. Next stop — the future!
Located below Astro Orbiter and above ground level, the attraction known throughout Tomorrowland simply as "TTA" takes you on a mile long journey throughout Tomorrowland. The TTA is a 10 mph ride that will highlight all the attractions of Tomorrowland, including an inside tour of Space Mountain.
To reach the loading platform you will step onto a moving conveyor belt that is at a steep incline. The loading platform moves at the same speed as the vehicles, so you can step inside easily.
Each vehicle can seat four persons, two riding forward and two riding backward.
A great place to rest your feet and enjoy the views.
| | |
| --- | --- |
| Type: | Slow moving vehicle |
| Length: | Approx 10 minutes |
| | No |
| Age: | Seniors, Adults, Teens, Children and pre-schoolers |
| Height Restrictions: | None |
| Tips: | Anytime during the day |
|   | Yes |
| | Guests must be able to transfer from wheelchairs/ECV's to board the attraction and be able to walk along a steep slow moving ramp to board the vehicle travelling at the same speed. |