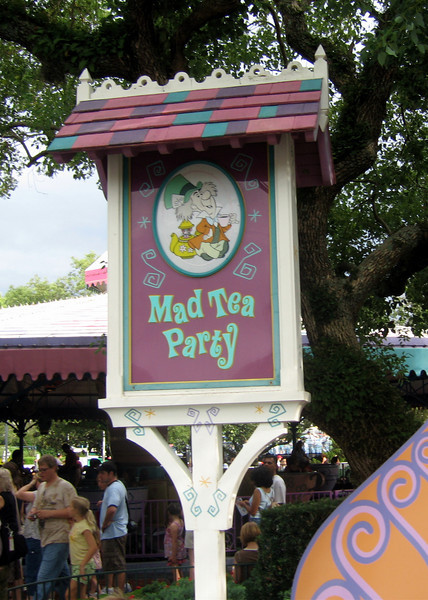 l
Take a whirl on this wonderfully wacky tea party that is right out of The Mad Hatter and the March Hare's "Unbirthday" party in Disney's "Alice in Wonderland."
This colourful, musical party ride lets you decide whether to spin wildly or remain gentle. If spinning is your cup of tea, you'll be dizzy with laughter.
This attraction interacts with Pal Mickey
Type:

Spinning tea cups

Length:

Approx 1 ½  minutes

Child Swap:

Yes

No

Age:

Adults, Teens, Children and pre-schoolers

Height Restrictions:

None

Tips:

As this is a very popular ride it is best first thing in the morning or towards the end of the day

Yes

·         Guests must be able to transfer from wheelchairs to board the attraction

·         Due to the centrifugal force from the spinning of the tea cups, people with difficulty maintaining an upright sitting position should not ride.