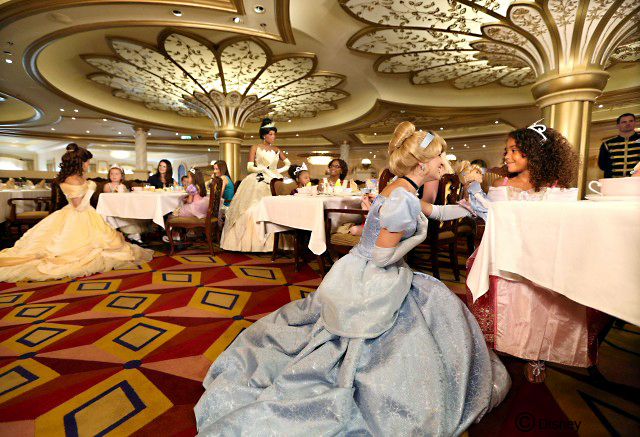 20 November 2013
The Disney Fantasy is celebrating the "Royal" in everyone, and whisking children and parents off to a magical affair during the Royal Court Royal Tea.
This royal teatime provides families with classic Disney entertainment and exclusive meet and greet opportunities that evoke nostalgia in even the biggest "kids" who attend.
In the Royal Court, children are greeted by Lady Chamomile, the Royal Tea Hostess, and are crowned as young princesses or dubbed as royal knights before they are escorted to their seats where more surprises await them. Lady Chamomile hosts the stately celebration with Chef Brule, the Royal Pastry Chef, and the pair presents the young princes and princesses with some of their most delightful culinary specialties during the merriment.
Of course, no royal celebration would be complete without a visit from classic (and modern) Disney Princesses, dubbing this fantastical affair a truly unique and unforgettable family moment for all who attend. Each Princess will enter the Royal Court by invitation from Lady Chamomile and Chef Brule, with a little help from the royal guests. Escorted by a Royal Page, the Princesses will visit each table to meet guests and welcome them to the tea party.