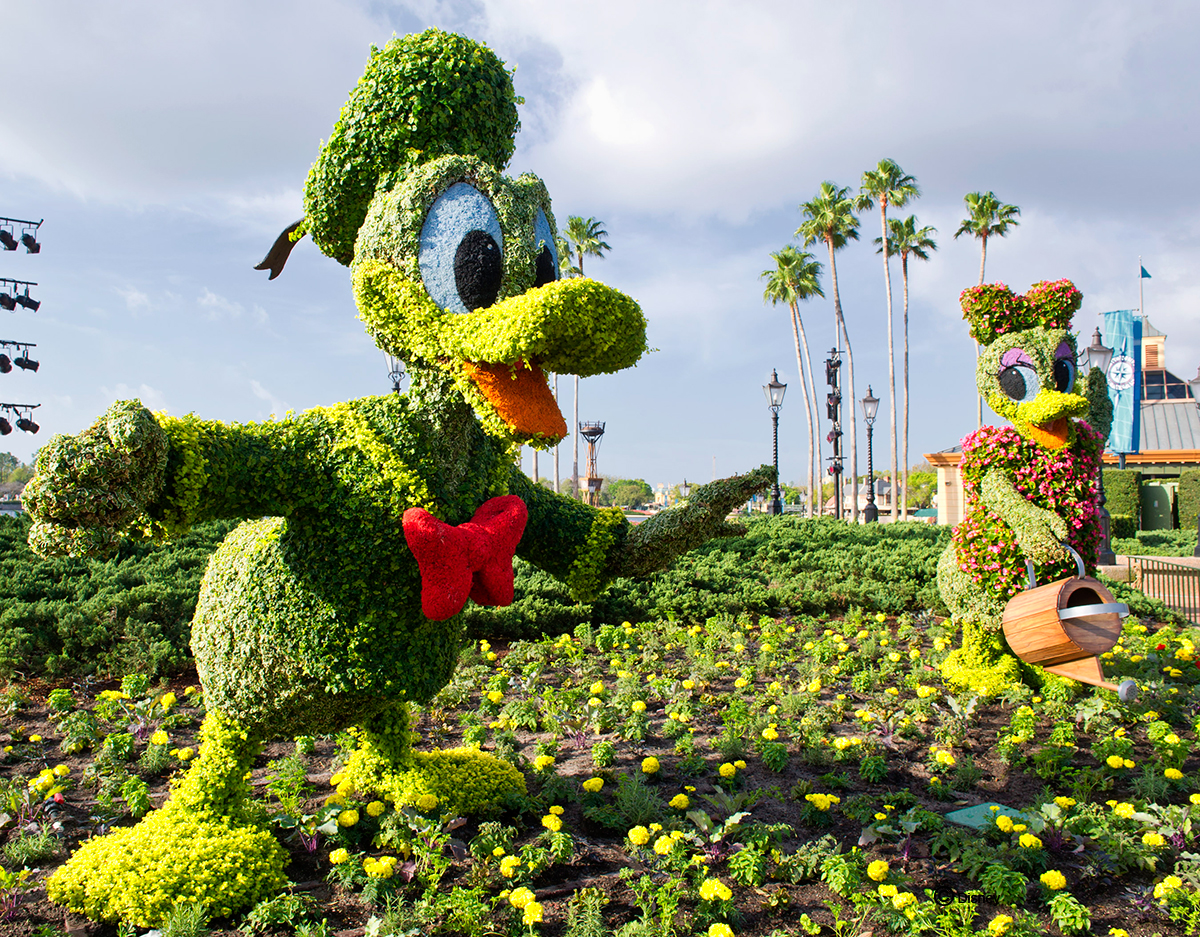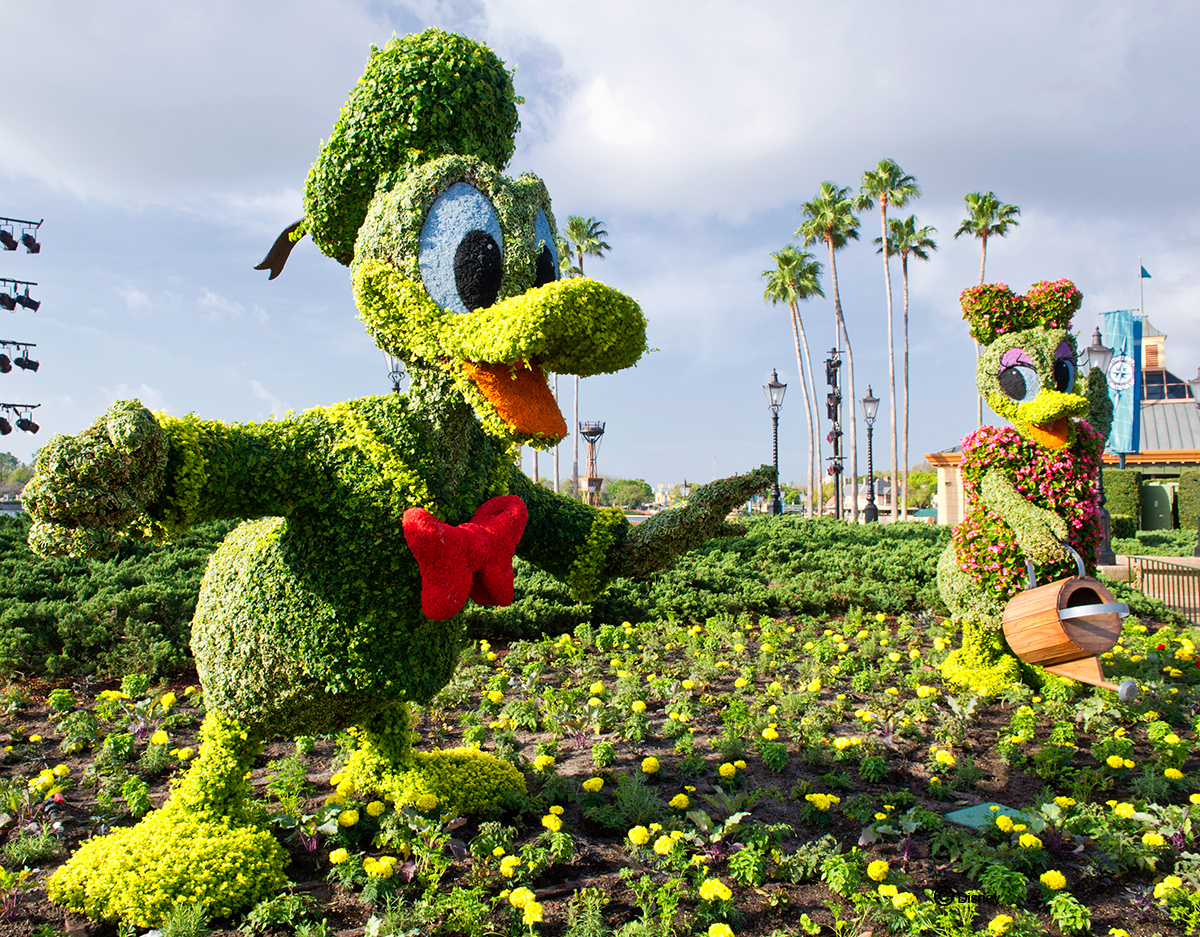 Kermit the Frog will find it is easy being green when his artfully-crafted character topiary debuts during the 21st Epcot International Flower & Garden Festival presented by HGTV March 5 to May 18, 2014 at Walt Disney World Resort.  With flamboyance to spare, a floral Miss Piggy will join Kermit and his blooming banjo in the World Showcase topiary display.
Nearly 100 topiaries will animate the landscape during the 75 days when Epcot transforms to a rainbow-hued wonderland of sweeping gardens and exhibits.
Back for a second year: outdoor food-and-beverage marketplaces exclusive to this festival that feature sweet and savory bites worthy of indulgence.  After debuting at the 2013 festival, the marketplaces will return with new menu items such as Piggylicious Bacon Cupcakes and Smoked Turkey Ribs at The Smokehouse: Barbecue and Brews marketplace.
Floral-flavored lemonades will feature rose and violet notes, and specialty cocktails, wines and beers will offer menu-pairing possibilities.  Last year's top menu picks such as the Watermelon Salad with local baby arugula, feta cheese, pickled red onions and balsamic reduction will be back for an encore at the Florida Fresh marketplace.
More Festival News:
Goofy, Donald Duck and Daisy Duck topiaries will appear in a new Epcot front entrance garden vignette celebrating spring with a butterfly hunt adventure.  The topiaries will have a new computer-generated look while telling an entertaining story.  Goofy's butterfly net will prove useless as topiary butterflies light on the back of his floral garb.  A topiary bee buzzes on an exasperated Donald's head.  The garden will feature a real waterfall and pond with water lilies.
A new Timon topiary will join Pumbaa near the park's Outpost location between China and Germany.  Meanwhile, Peter Pan, Captain Hook and Croc return for a second year to the United Kingdom showcase.  Dozens of additional character topiaries, including Mickey Mouse, will surprise guests beyond the park's iconic Spaceship Earth.