New Test Track Will Put Guests in the Designer's Seat at Epcot this Fall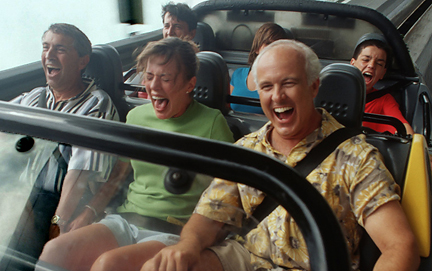 At Epcot this fall, guests will be able to enjoy a new version of the popular Future World attraction, Test Track presented by Chevrolet.
This new version of the attraction will transform the current testing workshop into the sleek "Chevrolet Design Center at Epcot," where you become immersed in the fun – and fast – world of automotive design.
Here, you will become automotive designers and create your own custom vehicles.
Next, you will buckle into a six person SimCar ride vehicle and test out your design on the challenging track of the Test Track course.
Afterward, you can take a fascinating look into the future of transportation by viewing a collection of the latest Chevrolet vehicles in the new showroom.
This fun new experience is the result of a renewed, multi-year business relationship between Disney and General Motors, companies that have worked together for more than 30 years.
________________________________________________________________________