New Disney Store to open at the Mall of Millenia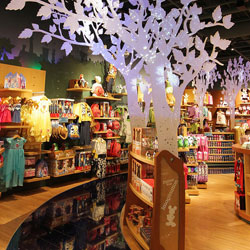 As part of the Disney Store's 25th anniversary, the Disney will open one of it's newly designed showcase stores at the Mall at Millenia in Orlando.
Jim Fielding, the president of Disney Stores Worldwide, said at the press conference:
"We take great pride in bringing the magic of Disney to families around the world through Disney Store experiences. As we reflect on 25 years of accomplishments, we also look forward to all of the new and exciting places Disney Store will go in the future and we're excited to create 'the best 30 minutes of a child's day' for the next generation."
It is expected that the new store will open sometime during 2012.
17th January 2012