ATTRACTION: Feeding sealions.
WHERE: SeaWorld.
AGE RESTRICTIONS: None.
PRICE: $5 per tray fish.
ADDITIONAL INFORMATION: Watch out for the birds….they can and do pinch the fish.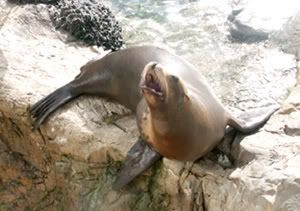 Meet some of the seas most remarkable and playful animals. Head over to Pacific Point Preserve where you can feed California sea lions and harbour seals. These guys are always ready to entertain. You can tell which ones are the hungriest as they make the most noise!