ATTRACTION: Helicopter ride.
WHERE: International Helitours, 12651 International Drive, Orlando, Florida 32821
AGE RESTRICTIONS: None.
PRICE: See prices below which do NOT include the 10% discount for online bookings. Child prices are ages 11 and under.
ADDITIONAL INFORMATION: Tel: (407) 239-8687. Open daily from 9am until sunset. Flights need a minimum of two adults.
TIP: For the 10% discount book online HERE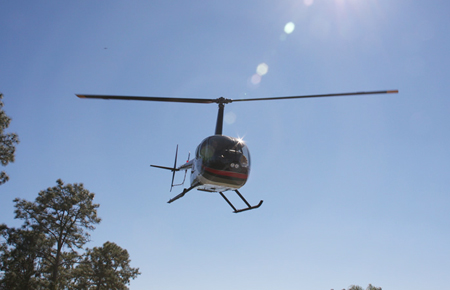 International HeliTours helicopter flights are a favourite with Florida's tourists, families and their visiting friends and now International HeliTours is making it's mark with international visitors.
Established on International Drive, across from the Premium Outlet Mall, International HeliTours is committed in providing quality service, safety and value for your money. Scenic flights begin for as little as $25.00. This unique service is accessible and affordable for the local community, visiting travellers and international tourists. Fun for everyone!
A scenic flight is the perfect way to explore the great diversity that Florida has to offer. See more of Florida in minutes than in days by road! Aerial tours include Orlando, Kissimmee, Disney, Universal and much, much more. Scenic flights make perfect gift ideas and gift certificates are available. Make that birthday or anniversary a day to remember or how about a marriage proposal by helicopter? Get creative with the friendly staff at International HeliTours for extra unique ideas.
Upon your arrival to our heliport, you will be greeted by one of the friendly staff members at the front desk and made to feel at home. While selecting the tour that best suits you, feel free to look through the commemorative tee shirts and photos or simply sit back and relax in the waiting area while previewing your tour experience and safety DVD on one of the HD plasma screens.
Once you have chosen your tour, one of the staff members will escort you to the helicopter taking the opportunity to capture the moment on the magical lens prior to boarding. Once he or she has assisted you in climbing aboard they will help you fasten your seat belt and put on your headset so that you may communicate with the pilot, family, or friends. Once in communication with the pilot, they will introduce themselves and offer to play your favourite tune, from your personal i-Pod, as you ascend into the sky in one of the impeccably maintained helicopters to catch a glimpse of what Orlando has to offer from an aerial view.
As you gently ascend into the sky, take this opportunity to power on your camera and prepare to capture all the sights from the above. Whether you have chosen the Disney-SeaWorld Spectacular or the thrill of a lifetime, Alligator Tour, you will be in awe of not only the points of interest, but how effortlessly the pilot navigates the open skies.
Once you have returned to the heliport, you will again be greeted by the staff member and he or she will unlock your door and assist you in getting out of the helicopter. They will then lead the way back inside our office building where you will be able to view your photos and have the option of purchasing one of the reasonably priced packages that will include your professionally taken pre-board photo, standard attraction photos and our one of a kind HD DVD.
Alligator Tour: $250 per adult. $200 per child.
Approximately 29-31 minute flight time.
Areas of Interest:
o       See our Florida gators up close and personal!
o       Lake Apopka
o       Sea World
o       Universal Studios
o       Island of Adventures
o       Isleworth
o       Bay Hill
Epcot's firework Tour: $300 per adult. $275 per child.
Areas of Interest:
o       A once an evening flight. Departing the heliport at approximately 8:50pm.     
       Come watch the fireworks from the sky.
o       This flight must be booked at least 4 hours in advance.
Tour #1: $30 per adult. $25 per child.
Approximately 4-5 minute flight time.
Areas of Interest:
o       Sea World
o       Discovery Cove
o       Aquatica Water Park
o       Resorts on I-Drive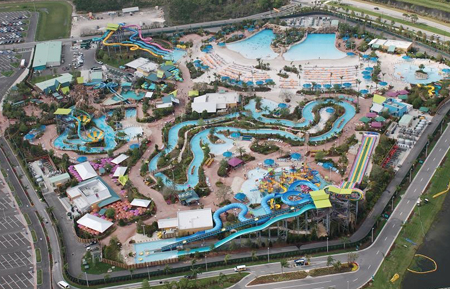 Tour#2: $50 per adult. $40 per child.
Approximately 7-9 minute flight time.
Areas of Interest:
o       Sea World
o       Discovery Cove
o       Aquatica
o       Resorts on I-Drive
o       Wet & Wild
o       Universal Studios
o       Islands of Adventure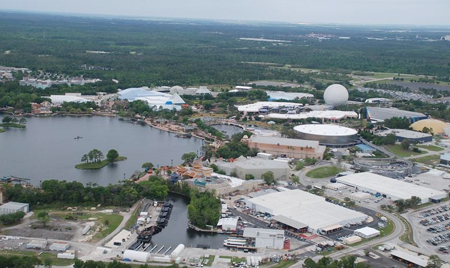 Tour#3: $60 per adult. $45 per child.
Approximately 8-10 minute flight time.
Areas of Interest:
Downtown Disney
Pleasure Island
Typhoon Lagoon
Eight Disney Resorts
Epcot
Hollywood Studios 
Tower of Terror
Blizzard Beach
Animal Kingdom
                                                                                   Disneys Wide World of Sports 
                                                                                   Nickelodeon Resorts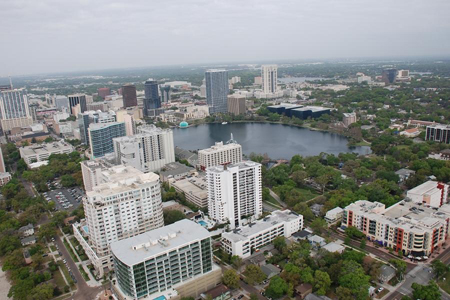 Tour#4: $75 per adult. $60.per child.
Approximately 13-15 minute flight time.
Areas of Interest:
o       Sea World
o       Discovery Cove
o       Aquatica
o       Downtown Disney
o       Pleasure Island
o       Typhoon Lagoon
o       Eight Disney Resorts
o       Epcot
o       Hollywood Studios
o       Tower of Terror
o       Blizzard Beach
o       Animal Kingdom
o       Disneys Wide World of Sports
o       Nickelodeon Resort