Character Greetings Around the Magic Kingdom Park

Kids of all ages can have their photo taken and get autographs with their favourite characters in designated areas around the park.
You don't have to look far to meet and greet some of your favorite Disney Characters. Be on the look-out for many of your pals—including Mickey Mouse, Minnie Mouse, Donald Duck, Belle, Jasmine, Buzz Lightyear and more—as they make their way around Magic Kingdom theme park throughout the day.
During character greetings, you are invited to say hello, shake hands, share hugs, photograph and receive one-of-a-kind autographs from your favorite Disney characters.
You may meet these, and many more Disney characters during your visit to Magic Kingdom:
Mickey Mouse

Ariel from The Little Mermaid

Belle and The Beast from Beauty and the Beast

Aladdin and Jasmine from Aladdin

Woody, Buzz Lightyear and Jessie from the Disney·Pixar's

Toy Story

series
Be on the lookout for some of your favorite Disney characters at the following Magic Kingdom theme park spots:
Character Greetings are available throughout the day. Be sure to pick up a times guide on your way into the park to find out where and when some of your favorite Disney characters will be appearing.
Fairies Meet & Greet 

Drop by and visit with one of Disney's most beloved characters – Tinker Bell. Hear her speak for the first time and meet some of her fairy friends too. Enter Pixie Hollow, deep in the heart of Never Land, and you shrink to the size of a fairy. Fawn – an animal fairy, Iridessa – a light fairy,  Rosetta – a garden fairy, and Silvermist – a water fairy will happily pose for photos and give you a gentle hug.
Waiting is in a themed area. You are in a magical forest and can see and hear fairies flying around the room. As you turn the corner into Pixie Hollow, the fairies are waiting for you. You are to believe that you are shrinking to fairy size as you enter their room. You have a couple minutes with each fairy as they play games with the children. Adults are also welcome to have their photos taken.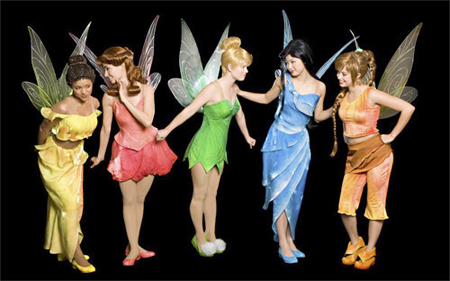 Judges Tent

Over in Mickeys Toontown Fair, you'll find the judges tent. Here, you'll find the main mouse himself along with his long term girlfriend Minnie. Mickey is happy to entertain you as a guest in his tent for photos and autographs.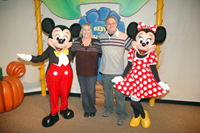 Mickey is judging all of the entries at the fair. But, never fear, he still wants to take time out to share a hug with you! Stop by the Judge's Tent behind Mickey's Country House for photos and autographs. After touring Mickey's house, guests follow a path to the Judge's Tent where they can meet him.
While waiting to see Mickey, you can enjoy film clips from the Toontown Hysterical Society Film Festival starring Donald, Goofy, Minnie Mouse, Clarabelle and of course Mickey himself. Bring your camera, smile and say "Cheese"!
Toontown Hall of Fame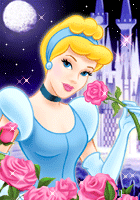 Toontown Hall Of Fame is located next door to Mickey's Judges Tent. Guests of all ages get the opportunity to meet the Disney Princesses. There are two rooms – the Princess room and, Pixie Hollow where you'll find the Fairies.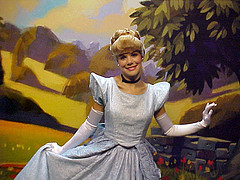 Guests enter each room in small groups to allow each person a turn to interact personally with the Disney Princesses. To find out which characters are appearing, ask a cast member or check the board just inside the entrance. Princesses are on a rotating schedule, so ask before you wait in line as to which are currently greeting guests. Princesses on the schedule include Aurora (aka Sleeping Beauty), Snow White, and Cinderella (and her mice Suzy and Perla). 
 Princess Tiana and Prince Naveen Character Greet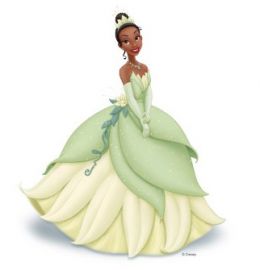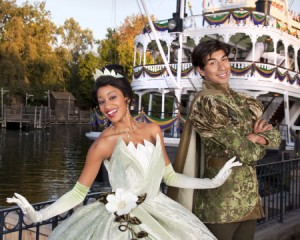 Princess Tiana is now taking part in character greetings at the Magic Kingdom. You can catch her and Prince Naveen intermittently between 10:00a.m. and 5:00p.m. She's the newest Disney Princess for little girls everywhere to fall in love with. Tiana is from Disney's newest hand-drawn animated movie The Princess and the Frog, which is set in the French Quarter of New Orleans during the Jazz Age. Tiana is the first African American Disney Princess and you can catch her in Liberty Square.