ANNUAL SPECIAL EVENTS AT
UNIVERSAL STUDIOS ORLANDO
ROCK THE UNIVERSE
Friday & Saturday Nights
September 10 & 11, 2010
4pm – 1am
The songs that move you. The faith that fills you. It all comes together in one weekend – Rock the Universe, September 1Oth and 11th, where the biggest names in Christian rock take the stage at Universal Studios.
Join thousands of other believers for a weekend of soul-stirring music right next to the action-packed thrills of the number one movie and TV based theme park in the world.
Over a dozen of contemporary Christian music's top acts come together for a   festival of rock, music and ministry.
Guests with Rock the Universe tickets can enter Universal Studios® after 4pm. The park closes for non-Rock the Universe guests at 6pm. A Rock the Universe ticket will allow you to remain in the park until 1am to experience all the music and thrills.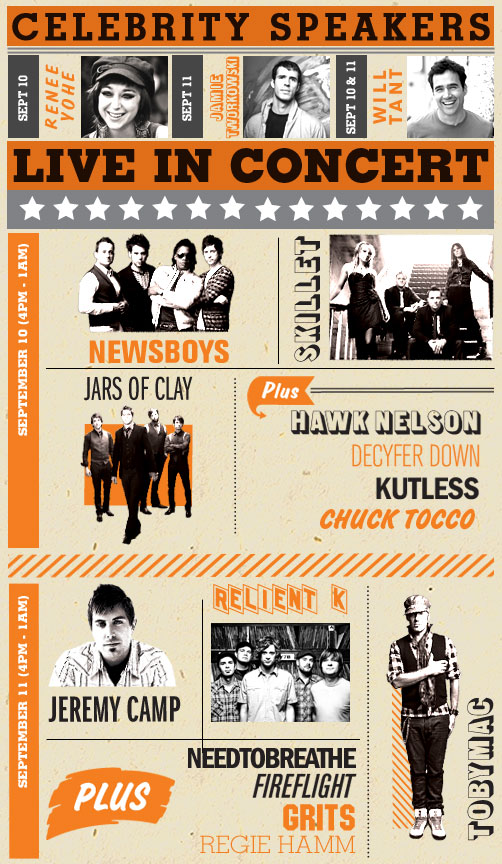 HALLOWEEN HORROR NIGHTS
Select Nights – Sept 24. – Oct. 31 2010
Tickets $74.99 Buy tickets

HERE
 
Step inside living cinematic terror at Universal's Halloween Horror Nights as the most demented films of all time come to life. Torn from their upcoming films, The Wolfman and Saw join with Chucky to descend upon you, with a host of terrifying horrors close behind.

On select nights in September and October,  the theme park is transformed into the nation's premier Halloween event. Venture into a nightmarish maze of horrid Haunted Houses, lurid Live Shows, and shocking Scare Zones while an army of mutants, monsters and maniacs roam the darkened studio streets.

Now in its 20th year, Halloween Horror Nights annually draws hundreds of thousands of horror fans from around the globe to this one-of-a-kind event. It's the greatest exhibition of pure terror ever unleashed anywhere, and you can experience it all, LIVE, only at Universal's Halloween Horror Nights.
After the daytime guests depart, the park is turned into an elaborately themed bacchanalia of the bizarre, featuring famous Hollywood monsters alongside original horrors from the fiendish minds of Universal's fearmasters.
This is a separately ticketed event. This means, of course, that you must purchase a separate admission ticket to Halloween Horror Nights on top of any other ticket you possess to gain admission during "regular operating hours".
There is increased security during this event. Please be aware of the following measures: Current information states that there are, "No Masks or Costumes allowed." This is not Mickey's Not So Scary Halloween Party. The purpose of this regulation is to ensure that there is no confusion between who is a costumed ScareActor and who is a park guest.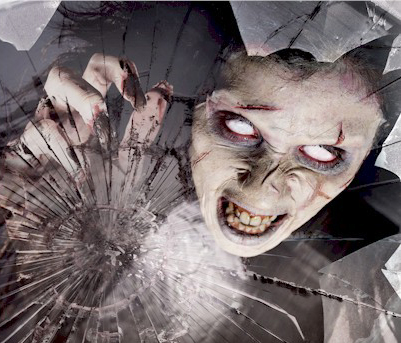 CHRISTMAS AT UNIVERAL STUDIOS

 
All included with your park ticket or annual pass.
Macy's Holiday Parade
Head to the New York streets of Universal Studios for Macy's Holiday Parade! This seasonal favourite features authentic floats and balloons (including several brand new ones this year) direct from the Macy's Thanksgiving Day Parade in New York City. You'll also enjoy festive street performers and talented marching bands from around the country, and of course Santa Claus himself. Afterwards stay for a spectacular tree lighting ceremony with music and a dazzling display of lights.
KidZone Holiday Show
Join your character friends as they dance to holiday hits in this live show.
See your park map for daily show times.
Barney's Christmas Show
Join Barney and his friends for a magical sing-along, clap-along show at A Day In The Park With Barney.
See your park map for daily show times.
Blues Brothers Christmas Show
Add some rock and roll to your Christmas with the Blues Brothers! Catch them live, performing holiday favourites like "Santa Claus is Coming To Town" and "Blue Christmas" with snow on Delancey Street at the end of each show.
See your park map for daily show times.
Universal 360 – A Cinesphere Spectacular
At the end of every night
……

wrap up your day at Universal Studios with the big Hollywood finish of

Universal 360–A Cinesphere Spectacular

.

Through the unique "Cinesphere" technology you'll experience the sights and sounds of some of Hollywood's biggest films projected onto huge spheres in the Universal Studios lagoon, plus one of the largest laser displays in Florida, dazzling pyrotechnics and more.It's the most explosive, jaw-dropping cinematic adventure you've ever seen!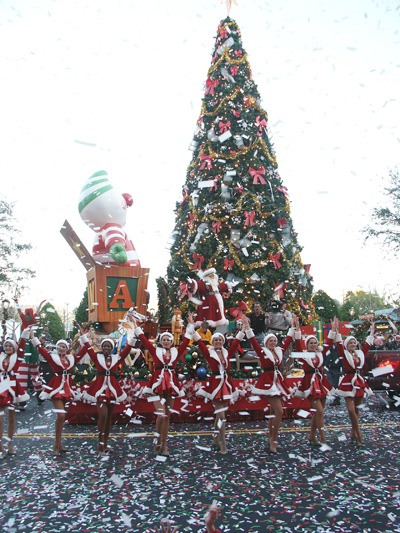 MARDIS GRAS AT UNIVERSAL STUDIOS
Spring 2011 (dates to come)
Let the Music Move You with live concerts, a spectacular parade, great food, and beads by the handful!
New Orleans
' comes to Florida in the form of a night-time parade, complete with garish and gaudy floats, plenty of baubles and beads that are flung into the outstretched hands of the crowd, and

concerts

by classic and current musical artists

.

Join the biggest party this side of The Big Easy.