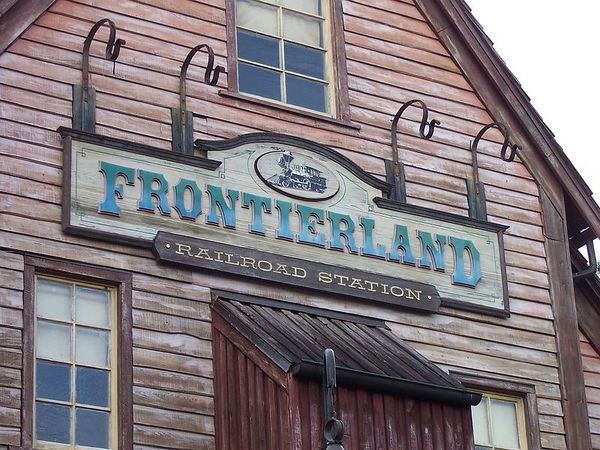 l
l
Always wanted to be part of the Wild West, well you will feel right at home in Frontierland.
Frontierland is home to two of the Magic Kingdom's most popular attractions, Splash Mountain and Big Thunder Mountain Railroad.
Walk along wooden sidewalks and wander among the clapperboard buildings which seem to be from the time when the West was won.  Listen to banjo and fiddle music as it seems to twang from tree to tree. 
Disney cast members are dressed as cowboys and cowgirls dressed in checked shirts, leather vests, cowboy hats, and brightly colored neck-kerchiefs.