Location
: Discovery Island
An open-air shop in Discovery Island features a brightly coloured whimsical exterior. This location showcases surf and island wear, hats, accessories and souvenirs. Also Chocolate, sweets and home decore.
Chester & Hester's Dinosaur Treasures
Location:
Dinoland U.S.A.
A range of dinosaur gifts, DinoLand merchandise, toys and clothing. Llimited selection of apparel, and build your own Mr. Potato Head.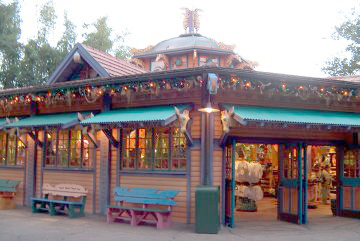 Creature Comforts
Location:
Discovery Island
Items offered for sale here are almost all geared toward children. Pirates of the Caribbean merchandise, High School Musical , and a "Design a Crown" kiosk stands near one of the entrances. There are some DVDs and CDs, and a small assortment of books.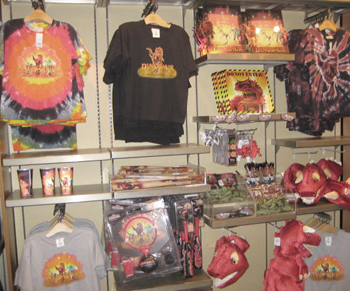 Dino Institute Shop
Location:
Dinoland U.S.A.
For dinosaur gifts, toys and clothes you cannot miss this shop. Also a range of items based on the DINOSAUR ride, which exits at the back of the shop.
Location:
Discovery Island
Disney themed clothing, watches and other collectables
quite a
large shop carrying men's and women's clothing.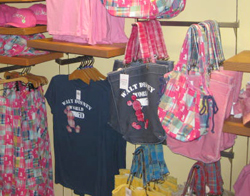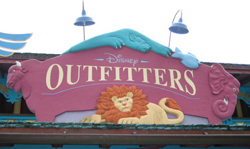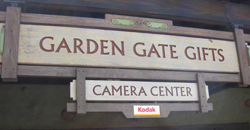 Garden Gate Gifts
You'll find this shop just inside the entrance gate on the right hand side. Here you have your
Photo and Package Pickup points, strollers, wheelchairs, film, frames and small gifts.
Location:
Discovery Island
Animal Kingdom themed merchandise, trading pins and accessories.

 

Also a hair wrapping station can be found here.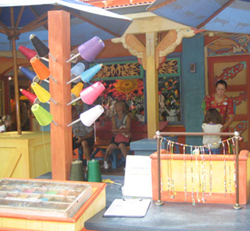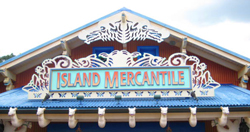 Asian themed hats, bags, and gifts. Disney T/shirts. Always a cooler out the front filled with cold soft drinks.
Here you will find African gifts, art, and imports, as well as plush toys, postcards, candy, family apparel and Disney Character merchandise.
Location:
Rafiki's Planet Watch
Conservation themed books, toys, clothing and souvenirs with a wildlife theme.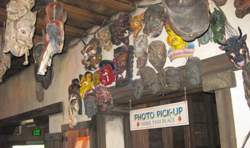 Serka Zong Bazaar
Located next to the Expedition Everest ride, this shop has
Asian themed gifts as well as lots of items related to the Himalayan Mountains, Yeti, and Expedition Everest. Also your pick up spot for the ride photos.
No need to actually enter the park to shop here. Logo merchandise without having to pay admission