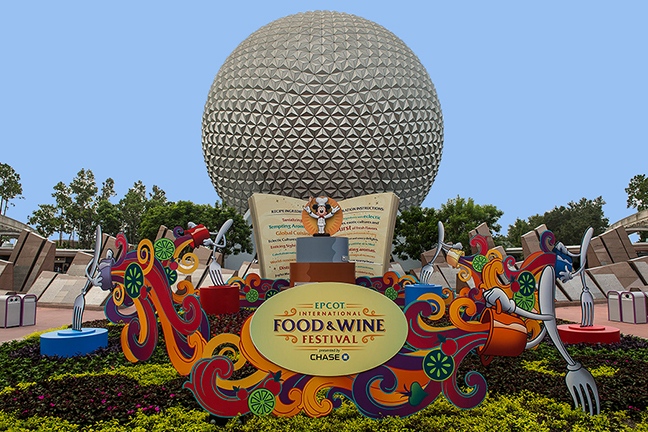 Epcot's International Food and Wine Festival is now underway and there are more than 300 national and international wines, more than 220 tastes and sips priced $3-$8 around World Showcase Lagoon.
There are also a 138 Eat to the Beat! concerts and opportunities to enjoy the cuisines of 100-plus celebrity chefs and 160 Walt Disney World chefs. And more than 300 wine and beer seminars.
Guests can visit the Festival Center, the Food Marketplaces and even the Ocean Spray Cranberry Bog.