Friday, October 25, 2013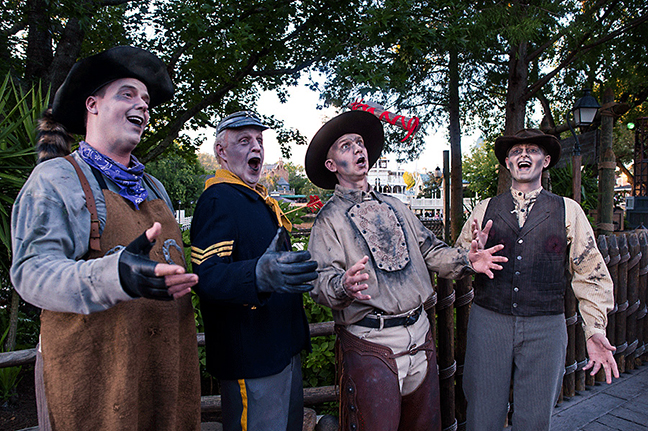 During Halloween week at Walt Disney World,  Disney will be offering some ghostly surprises at The Happy Haunted Horseshoe in the Magic Kingdom.  This will include daytime performances by the Cadaver Dans as well as special themed cupcakes and treats.
Limited Time Magic will start on Monday 28th October and will be for one week only.
The Happy Haunted Horseshoe will feature ghostly entertainers who will be delighting Guests with spooky tricks and treats inside the Diamond Horseshoe Saloon at Frontierland.
The special event takes place daily between 11am and 3pm and Guests will be able to able to join Miss Betty Blue as she calls forth the harmonies of the Cadaver Dans, Dearly Departed Stan the piano player and morbid magician AbnerCadaver.
Guests will also be able to buy snacks and Halloween cupcakes at The Happy Haunted Horseshoe to enjoy during the entertainment.