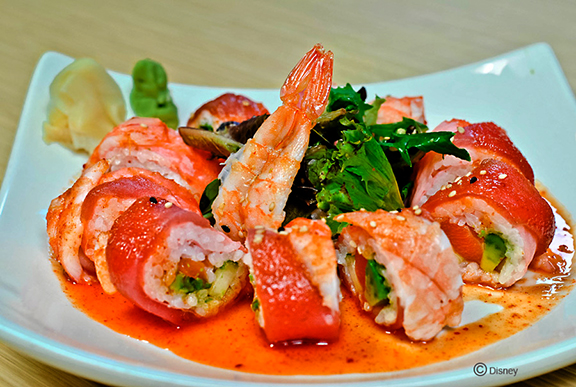 November 11, 2013
Splitsville Luxury Lanes at Downtown Disney now has a new menu with a selection of gluten-free meals.
Mark Gibson, the co-founder of Splitsville  said "We considered a separate menu, but decided to integrate the gluten-free dishes into the regular menu.  So many of our guests are eating gluten-free these days, we wanted our featured "GF" items to have great flavor and appeal – we didn't want to simply reconstruct existing dishes."
Chef Patrick Steele set to work, creating menu additions that, while gluten-free, are also quite tasty. The biggest hits are the generous rice bowls: fiesta chicken, steak fajita, Asian shrimp and spicy veggie, all full of flavor and served with sticky rice. But it may be the gluten-free pizza crust that is the best surprise, a crunchy, thin crust topped with mozzarella and fresh tomato sauce, and you can pile on your choice of "GF" toppings. You'll never miss the wheat flour.
More information can be found here