15,000 square feet of unadulterated watery fun for kids! Slides, rides, water cannons, colour, excitement and adventure. This is a kids' dreamland brought to life. With its whimsical character and a seemingly endless sea of fun, Walkabout Waters is one of the most talked-about places in the park for kids. This towering, 60-foot-tall rain fortress is bursting with color, excitement, and adventures waiting to begin.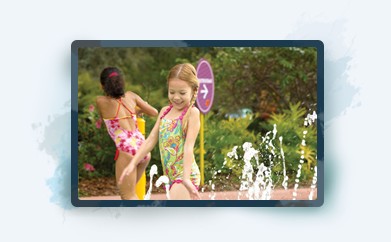 Kata's Kookaburra Cove
An irrestistible lure for the smallest members of the family – slides, rides and silly, splashy fun from tiny tots too young to even walk, upwards.
If anyone wanted to bottle laughter, they'd come here to collect it.
**Rides in this area require you to be no taller than 4ft.