ATTRACTION: Airboat rides.
WHERE: Old Fashioned Airboat Rides, Christmas, Florida 32709.
AGE RESTRICTIONS: None
PRICE: $45 (includes tax) for all ages over 12. $35 (includes tax) for ages 12 and under.
ADDITIONAL INFORMATION: Reservations required. All trips are approximately 90 minutes and cover a round-trip distance of about 40 miles. Fully narrated by your Native Floridian Guide. Please note that if you are an individual or group of less than three adults you will be combined with other individuals or groups so that a minimum of 3 adults will be on the ride. Call (407) 568-4307 or email AIRBOATJOHN@GMAIL.COM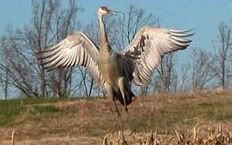 Enjoy the scenery and wildlife of the beautiful St. Johns River in Central Florida! Ride the marshes of the scenic St. Johns River on real airboats for an "Old Fashioned Airboat Ride" in the Central Florida Everglades. Only 45 minutes from the Orlando area attractions and only 15 minutes from Kennedy Space Center. Old Fashioned Airboat Rides provides an enjoyable and educational experience away from the crowds.
* See Wildlife (such as alligators and eagles)
* 90 Minute Guided Tour
* Ride the Marshes of the Scenic St. Johns River
* Ride on Real Airboats (Not Barges)
* Over 30 Years Experience
* Eco Adventure
* Airboat Rides in The Central Florida Everglades
* Swamp Tour of the St Johns River  
Don't settle for boring barges…ride the river marshes on genuine Everglades-style Airboats. View Florida wildlife in their native habitat, like alligators and spectacular bald eagles. Many guests say that these rides were the most exciting part of their Florida vacation. See Native Floridian history with a visit to ancient Indian Mounds. This is a real and wild experience. Your Native Floridian guide will share many true stories with you, to ensure that you will leave with colourful memories and a wealth of knowledge. 
Located in Christmas Florida, 45 minutes east of Disney and attractions near Orlando Florida and Titusville Florida. Or only 15 minutes west of the Kennedy Space Center located in Orange County. Old Fashioned Airboat Rides is conveniently located for a quick daytrip from either area.