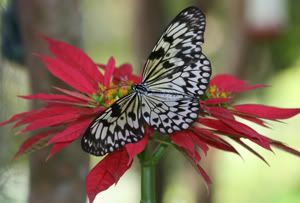 ATTRACTION: Butterfly World.
WHERE: 3600 W. Sample Road, Coconut Creek, FL  33073.
AGE RESTRICTIONS: All children 12 years and under should be accompanied at all times by a parent or guardian.
PRICE: $24.95 for adults and seniors.  $19.95, children ages 3—11. 2 year olds and under are admitted free.  
ADDITIONAL INFO: Open 7 days a week. 9am – 5pm Monday – Saturday; 11am – 5pm Sundays. Closed Thanksgiving and Christmas Day.   Call: 954-977-4400  or email
***money saving coupon  HERE
WHEELCHAIR RENTALS:
Butterfly World is 100% wheelchair accessible. Wheelchairs are available for rent at the price of $5.00 + tax for up to two hours. If you would like to make a reservation, call 954-977-4434. A credit card will be needed for the reservation.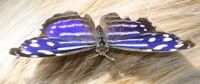 If you visit Butterfly World and it begins to rain after you have entered, they will issue a rain check to come back on another day. Rain checks never expire. However, rain checks will not be replaced if they are lost.
No food allowed inside Butterfly World but there are two outdoor cafes with snacks to lunch items. Picnic areas are available just outside the entrance.  
Since its doors first opened in the spring of 1988, Butterfly World has introduced hundreds of thousands of visitors to the wonders of Lepidoptera and the natural world around us all. Butterfly World is the largest butterfly facility in the world today.
Three are 10,000 butterflies on display. However, there are often far more. Because of the location in South Florida, this number remains unaffected by seasonal changes.
At any time, up to fifty species can be seen, and over 150 different species over the course of one year.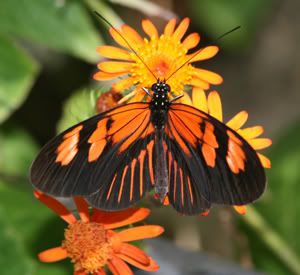 Butterfly World is primarily outdoors. Butterflies and birds fly safely in their aviaries. Some attractions are inside.