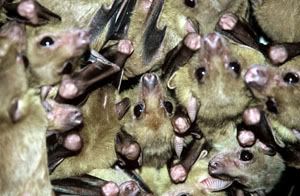 ATTRACTION: Peace River Rescue and Ranch.
WHERE: 2545 Stoner Lane, Zolfo Springs, Florida 33890.
AGE RESTRICTIONS: None.
PRICE: Email for details.
ADDITIONAL INFORMATION: The sanctuary is not open to the public but tours can be scheduled via appointment, for more information ring (863) 735-0804  or email info@peaceriverrefuge.org
The sanctuary is dedicated to the lifetime care of abused, neglected, confiscated or unwanted exotic animals to prevent them from being destroyed. The animals that they rescue and live at the sanctuary range from big cats such as tigers, cougars and leopards to wolves, bears, primates, small wild cats, bats and more.
The animals are given permanent homes and most have come from situations that were potentially harmful for the animals.  Peace River do not sell, transfer or give away any of the animals they rescue and they are not used for breeding; they simply protect them from harm. Their highly trained staff

 ensures that their medical, nutritional, and emotional needs are well met.
The facility offers guided, educational tours by advance reservation only.  Visitors have the unique opportunity to come as close as five feet away from many of the animals, ranging from tigers, cougars, a black leopard, lynx, and other big cats to wolves, bears, bats, primates and more.  All the while, they are learning about the animals, why they are here and the plight of their wild counterparts.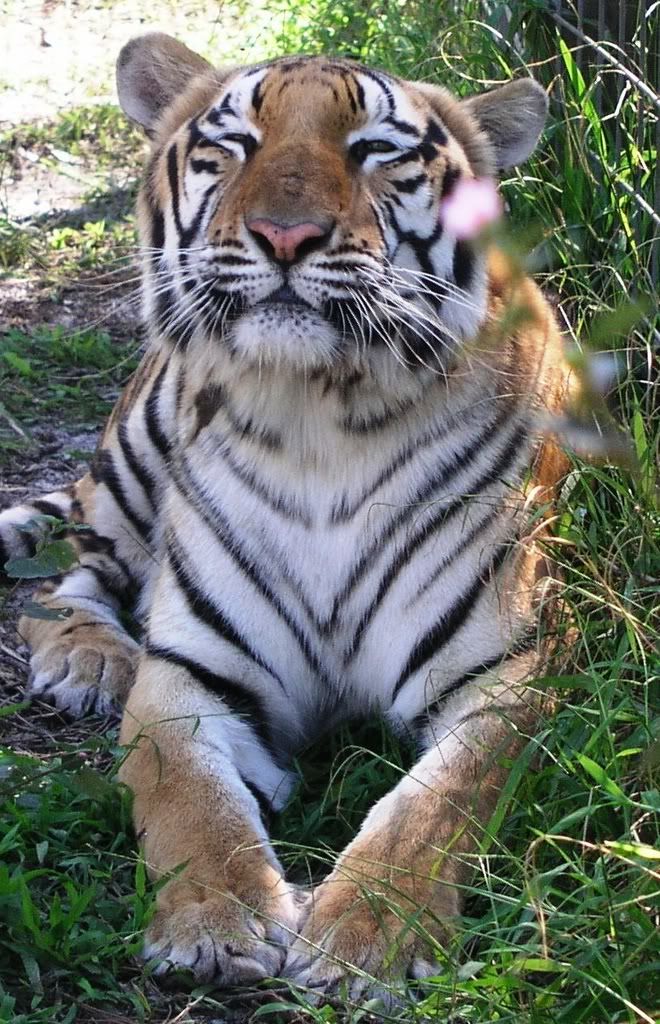 Zulu is a male golden Bengal tiger. Zulu was the motivation for the creation of Peace River Refuge & Ranch, founded by Kurt & Lisa Stoner in 1998. It began in 1997 when Zulu suffered a fractured pelvis due to an accident at his previous owner's facility.  He was only a few months old and was at risk of being put to sleep due to the expense of his emergency care.
Kurt & Lisa Stoner offered to pay the veterinary bills and care for him until he recovered, but they were not in a position to keep him permanently.  They lived in the city of Hollywood and at that time laws prevented them from keeping an adult tiger in the city, regardless of their backgrounds or experience.  They took care of Zulu throughout his recovery.  A few months later, Zulu was healed and returned to his owner.   
Kurt & Lisa Stoner promptly put their house on the market and had a "charity benefit" moving sale, selling almost everything – then founded Peace River Refuge & Ranch with the proceeds.  One of the first enclosures constructed was a tiger habitat.  It was obvious that anyone who couldn't afford to pay minor veterinary expenses for a tiger cub would never be capable of funding the care of an adult tiger.  They couldn't bear the thought of what would happen to Zulu at that point.
In no time at all, Zulu's owner called – he couldn't afford to feed Zulu any longer.  Luckily, Peace River Refuge & Ranch was formed and ready to provide lifetime care for him – he even had a habitat ready.
Zulu's life will never be uncomplicated.  Due to his injury as a cub, he has had digestive complications, resulting in surgery and high veterinary costs.  He will require specialized care in order to remain in good health, but he will live a long, happy life at the sanctuary with people who fell in love with him when he was so small. 
All of the animals that live their lives at Peace River Refuge & Ranch have Zulu to thank for the motivation to create the sanctuary.