ATTRACTION: Naples Zoo.
WHERE: 1590 Goodlette Rd, Naples, Florida 34102.
AGE RESTRICTIONS: Age 16 and under must be accompanied by an adult at least 18 years of age.
PRICE: $19.95 per adult aged 13 to 64. Seniors aged 65 and up $18.95. Children aged 3 to 12 $11.95. Two years of age and under admitted free. Adults with valid military ID enter at child's price of $10.95 and all others in their party receive $2 off standard admission! Valid up to 6 persons per active or retired military guest.
ADDITIONAL INFORMATION: Open every day apart from Thanksgiving and Christmas Day. 9am to 5pm with the last ticket being sold at 4pm. There is a Subway Café on the zoo grounds for lunch. Coolers and picnic lunches are also welcome. Alcoholic beverages, plastic lids, and straws are not allowed in the zoo.
STROLLER RENTALS
Children's strollers are available for a $5 rental along with a $10 deposit. All rentals are on a first come/first served basis.
WHEELCHAIR RENTALS
The zoo has wheelchairs that are available for a $5 rental along with a $10 deposit. All rentals are on a first come/first served basis.
Naples Zoo is a nationally accredited zoo and yet much more than a walk-through zoo. The paved path winds nearly a mile past rare and beautiful animals residing within a historic tropical garden of exotic plants first planted in 1919.
In this tropical setting, you can take delight at seeing many of your favourite animals like lions, kangaroos, and monkeys. In addition, you'll also discover feature exhibits and an array of more rarely seen creatures like the African wild dogs or an Asian deer that barks and eats meat.
Plan your visit early in the day to see the best of the zoo. Along with the Zoo's other exhibits, make sure to experience these "don't miss" exhibits!
The Fosa: Madagascar's legendary carnivore.
See one of the rarest creatures on Earth. Naples Zoo is the only zoo in the South-eastern United States where you'll see them! Guests are able to see two of these endangered species through glass viewing windows.
Tiger Forest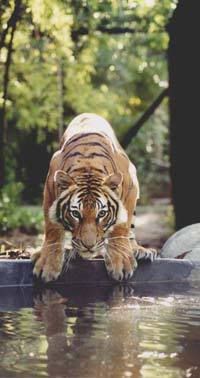 See the rarest tigers in America in a jungle of bamboo or basking in their pool. The nation's rarest tigers can be seen at Naples Zoo. All tigers are among the most endangered creatures sharing our planet and in North America the rarest of tigers are the Malayan tiger with just about 50 cats in the country. The two tigers can now be seen at the zoo's Tiger Forest exhibit.
Leopard Rock
Get within an inch of big cats! Black and spotted leopards perch on the rocks or get nose to nose at the glass.
It's a truly thrilling experience. To create the strongest feeling of no separation between you and the leopards, seven-foot-high glass panels are set within a recess of a rock textured concrete pad – no curb or edge to break the illusion. The cats and you can stand nose to nose on the same even surface separated only by just over an inch of clear zoo-grade glass. Living trees, deadfall logs, and other features provide natural elements for the leopards to interact with. Both spotted and black leopards will make appearances in Leopard Rock.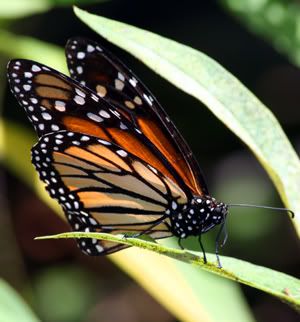 Backyard Habitat
Watch wild butterflies and other native wildlife while learning how to make your home more inviting to songbirds and butterflies. While native wildlife use all parts of Naples Zoo as a haven, the Zoo also set aside a portion of the grounds to create a backyard wildlife habitat and had it certified by the National Wildlife Federation. The site has all four elements required by certified sites including food, water, cover, and
places to raise young. 
Feed the fish in the pool and look in the trees for a variety of bird life. Enjoy watching wild butterflies flit between flowers.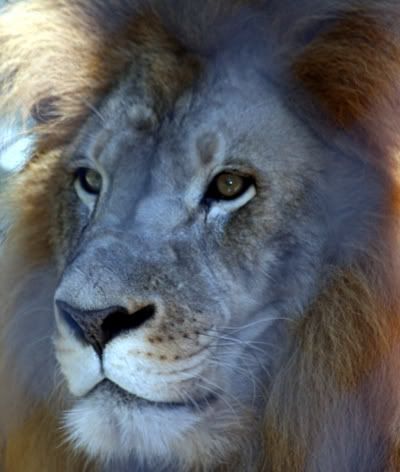 Africa's Lions
Along the shaded trail in the northern garden, guests enjoy an up close experience with two African lions. While in this area, zoo visitors gain insights into the little known issue facing Africa's lions.
African Wild Dogs
Enjoy clear views of these canids that are rarer than tigers. In the wild, you'll find more endangered tigers than you will of this predator. In the last fifty years, they have disappeared from nearly two-thirds of the countries where they formerly lived. In the 1980s, disease wiped out their entire population in both Kenya's Masai Mara National Reserve and Tanzania 's famous Serengeti National Park. 
The African wild dog exhibit is designed to delight Zoo visitors. Three large glass viewing walls allow guests clear views of these beautiful mammals. 
Alligator Bay
A lake environment with alligators and other native wildlife including a heron rookery in the spring. Coconut palms and a host of other tropical plants surround the sun sparkled waters of Alligator Bay. Look more closely and you'll see giant reptiles gliding through the waters or sunning on the banks of the island.
You'll learn the truths behind the myths of the nearly two million alligators that make their homes in Florida. This natural lake environment is also home to numerous native species.
Zoo shows include…..Planet Predator: Discover the important role predators play in nature while viewing live animals from exotic cats to more unusual hunters. Your hosts further illustrate with quick wildlife clips and close up views on the live cam while live animals exhibit natural behaviours.
Fangs & Fiction: Discover the truth behind the fears about the world's reptiles in the zoo's newest presentation. This fast paced program features snakes, lizards, and tortoises from near and far including Florida's venomous snakes. Guests safely get an up close view through the use of a live video camera broadcasting to video monitors
in the Safari Canyon open-air theatre.
Meet The Keeper:  Talk with professional zookeepers and see the animals they care for. Throughout the day, you are invited to selected animal exhibits to "Meet the Keeper." Through  these informal programs you'll learn  about the animals in the wild. You'll also  learn how  animals are cared for  outside the wild  and how keepers safely care for dangerous  carnivores. Keepers also show how they care for both the animals' physical and mental well-being through behavioural enrichment programs.
After a short presentation and background on the exhibit and its animals, this presentation becomes an open forum for questions and answers.
In addition to understanding more about the creatures, you also see these animals at their most active as they relate to their keeper and encounter behavioural enrichment activities.
11:30 Fangs & Fiction
in the Safari Canyon Open-Air Theatre
12:00 Tropical Plant Trek
starts outside Safari Canyon
12:30 Meet The Keeper:
African Lions at the Lions Lair
1:30 Meet The Keeper:
Malayan Tigers in Tiger Forest
2:30 Planet Predator
in the Safari Canyon Open-Air Theater

3:00 Alligator Bay Feeding
at Alligator Bay
1:30 Meet The Keeper:
Leopards at Leopard Rock