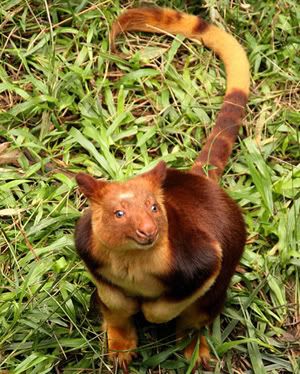 ATTRACTION: Palm Beach Zoo.
WHERE: 1301 Summit Boulevard, West Palm Beach, Florida 33405.
AGE RESTRICTIONS: Under 12 year olds must have an adult with them.
PRICE: $14.95 for adults aged 12 and up, Seniors aged 60 plus $10.95.  $9.95 children ages 3—11. Under 3 year olds are admitted free. Prices are plus tax.
ADDITIONAL INFORMATION: Open 9am until 5pm seven days a week, closing only on Christmas Day and Thanksgiving. Tel: (561) 547-9453  General Inquiries: info@palmbeachzoo.org
RENTALS:
Wheelchair – $5.00
Stroller – $3.00
Double Stroller – $5.00
The Palm Beach Zoo is a non profit zoological organization located at Dreher Park in West Palm Beach. The Zoo houses over 1,500 animals within 23 acres of lush tropical habitat. Its mission is to provide an open-air classroom of living creatures to foster awareness, appreciation and respect for the natural world. In addition to exciting animals from all over the world living in natural habitats, the zoo features a colourful carousel, an interactive water play fountain, a full service restaurant, daily performances of the "Wings over Water" bird show, and many other programs and events throughout each day.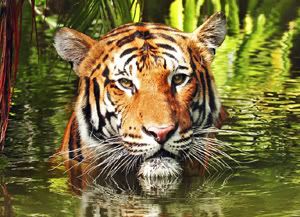 Wings over Water:
Weekdays @ 11 a.m. & 3 p.m.
Weekends @ 11 a.m., 2 p.m.
This awe-inspiring interactive show featuring over 20 trained birds will give visitors the opportunity to marvel at the majestic and sometimes comical behaviours of birds from around the world. Animal trainers will showcase natural avian behaviours while educating guests on the biology, natural history, behaviour, and conservation of numerous bird species. Shows will take place on a newly constructed stage on Baker Lake in the heart of the zoo.
Wild Things Show:
Weekdays @ 1 p.m.
Weekends @ 12 noon & 4 p.m.
You will find yourself howling with New Guinea Singing Dogs, Mic and Sydney, the newest stars of the Wild Things Show!  Meet Scooter, a South Asian binturong, and a beautiful Brazilian rainbow boa.  Boris, the Scarlet macaw adds a colourful flair while Xena the African pygmy hedgehog will definitely make you smile.
Daily Animal Enrichments:

Get to know some of the resident animals during daily keeper talks and Animal Enrichments.

 
Learn what makes tigers so "chuffed" (happy) during our Tiger Talks. Feel the power of a hungry alligator during our American Alligator Talk & Feeding. Experience the behaviours' of some of our furry and scaled residents at our Digsite Encounters. Monkey around with several species of primates during our Tropics of the Americas Primate Enrichment. Watch as numerous water fowl species get hand-fed by our keeper staff during our Pelican Feedings.