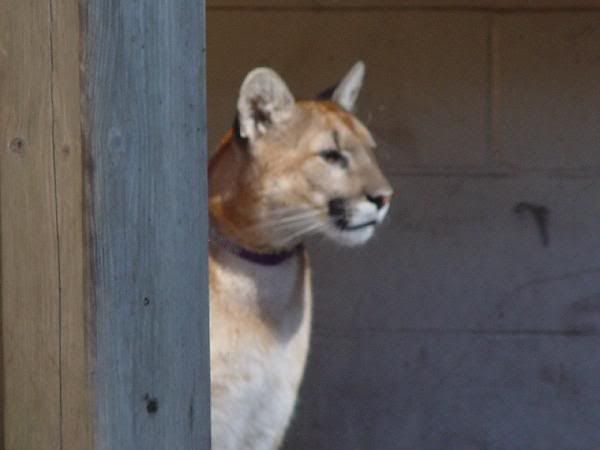 ATTRACTION: ZooWorld.
WHERE: 9008 Front Beach Road, Panama City Beach, Florida.
AGE RESTRICTIONS: None.
PRICE: Adults: $15. Children ( 5 – 11 ) : $10.  Prices do not include tax. There is no charge for children under the age of 4. All prices are subject to change without notice.
ADDITIONAL INFORMATION: Monday – Saturday 9:30am – 5pm.
Last Admission 4pm. Sunday  11am – 4 pm. Last admission 3pm. Call  850-230-1243 or email tom@zooworldpcb.com
ZooWorld is a non-profit educational facility. Home to over 200 animals both exotic and many of which endangered. Supported through public donations which are always in need.
Parrots of the World:
The flag has been raised and the bell has been rung.

 

Watch the birds in action as they learn how to stay in touch by typing letters, learn how to eat healthy and shop smart in Home Economics and watch out as they work on getting their licenses to drive in!  The birds participate in tons of after school activities, such as shooting some hoops! Audience participation is encouraged and there is always time for questions and answers after the show.
This is a fun, fast paced show where you will learn about the science of training, anatomy, history and parrot culture while having a great time!  You will see a great variety of parrots.You will truly be amazed by these beautiful, intelligent, multi-faceted animals! Please call ahead for current schedules.
Going Wild Show:  Do you know how the kangaroo got its name?  Did you know that there is a legless lizard?  Well, these are all questions tha staff will answer for you during "Going Wild".  Get up and close with some of ZooWorld's reptile friends.  Regular appearances are made by Topaz, an Austrailian blue-tongued skink, Pablo, a Cotton-top tamarin, Rex, a Burmese python and many others.  Here you will not only get an opportunity to see some of the most amazing creatures on earth, but you also have the unique chance to pose for a picture with any of the stars from the show.  These make great souvenirs! Please call ahead for current schedules.
Wolf Encounter: If you have ever been a fan of wolves then don't miss the daily Wolf Encounter.  ZooWorld is home to two Grey wolves and one British Columbian wolf.  All were hand reared from young pups at ZooWorld and just love the attention from zoo patrons.  During the encounter you will learn some very interesting facts about wolves and watch as they interact with zookeepers.  Directly following the presentation photo opportunites are offered with a wolf.   
Also offered…. your own private encounter with the wolves!  It is a 15 minute program where you can interact with the wolf in his territory.  Learn from a wolf expert who will guide you through this unique experience.  Two guest per encounter with a photographer to document this one of a kind encounter.  The cost is only $25.00 per person and the children must be at least 10 years old with an adult.  Call or email for more information.