ATTRACTION: Monkey Jungle.
WHERE: 14805 Southwest 216th St. Miami, FL 33170.
AGE RESTRICTIONS: None.
PRICE: Adults: $29.95. Children ( 3 – 9 ) : $23.95 . Senior Discount 65+:  $27.95. Prices do not include tax. There is no charge for children under the age of 3.All prices are subject to change without notice.
ADDITIONAL INFORMATION: Open daily 9:30am until 5:00pm – Ticket office closes at 4:00 pm. Telephone (305) 235-1611.
***Discount coupon HERE
When Joseph DuMond, an inquisitive animal behaviourist, released six monkeys into the wilds of a dense South Florida hammock in 1933, he didn't realize his endeavours would help shape the attitudes of many in the primatological and zoological fields. The release fifty years ago of that small Java troop signified the beginning of the larger thriving troop that runs free at Monkey Jungle today.
It is home to nearly 400 primates, most running free on a 30 acre reserve. It is one of the few protected habitats for endangered primates in the United States and the only one that the general public can explore.
Visitors today are immediately welcome by the Java monkey troop, now numbering in the 80's. The Java monkeys forage through the Jungle eating natural foods. This experience with the monkeys continues to be a highlight of Monkey Jungle. The Java monkey is a skilled diver in the wild, collecting crabs and other shellfish along the riverbanks and mangrove swamps. Scheduled feedings at Monkey Jungle show off these water skills as animals dive into a pool to receive fruit from the guides.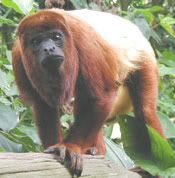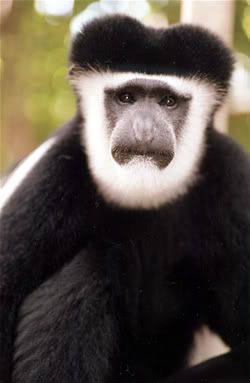 A total of 30 species of primates are represented today including gibbons, guenons, spider monkeys and colobus. The Golden Lion Tamarin is native to the Brazilian jungle and is threatened with extinction. Monkey Jungle proudly participates in an international effort to save the tiny creature.
Aviary: Monkey Jungle and Wings of Love Foundation, a non-profit organization, have created a sanctuary for captive parrots that are displaced or can no longer be cared for by their owners. When people want to find a home for their pets, Wings of Love will "adopt" the birds.
The birds are housed in huge, free-flight geodesic domes with suitable companions and grouped with other native species from their particular region of the world. The domes are furnished with natural foliage to add interest and security for the birds.