Guests may now book their advanced dining reservations online. Guests can book 90 days in advance. You will need to provide the names of everyone dining, also the ages of the children. Modifications will still need to be made by phone at 407-WDW-DINE. A credit card may be required to secure the reservation.
You can get to the Disney Online ADR/Reservation section by clicking:
http://disneyworld.disney.go.com/restaurants/?forceDomestic=true
Each of the listed restaurants where you can make ADR's will have a "Book a Reservation" button under the restaurant listing. Click on that and it will take you the "reservation system" page for that restaurant.

Before you continue, if you have a resort reservation, be sure to tie your dining reservations to your resort reservation by clicking on the "retrieve your reservation" link in the section titled "Login or Register".
Now you can choose the date, time, and number of people in your party. Once you've done that, click on the "Check Availability" button.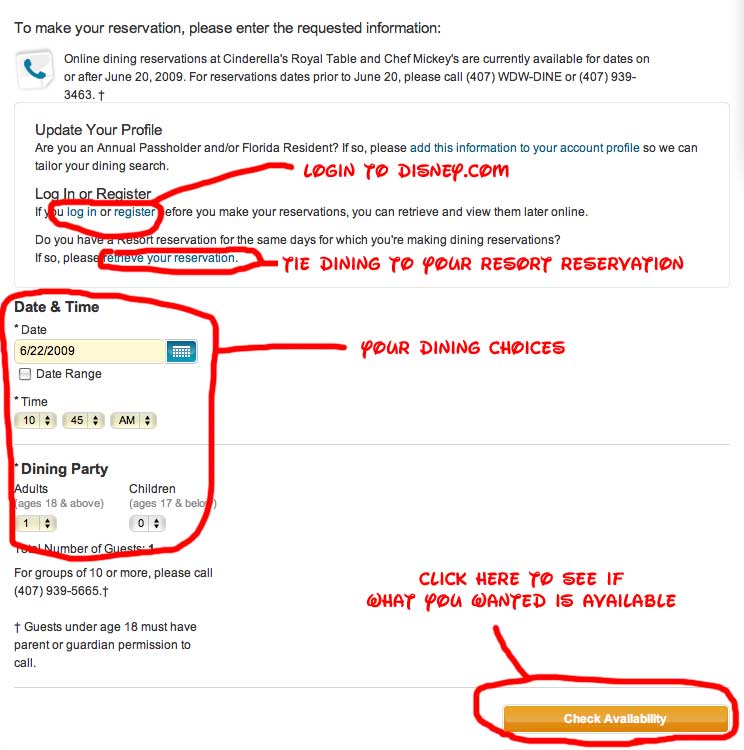 This will give you a page where you can choose either a) the closest available time to your request at that restaurant or b) alternate restaurant possibilities for that same general time frame. Or you can modify your search request.
Fill in the "Security Check" box with the indicated words and click the "Add to Cart" button.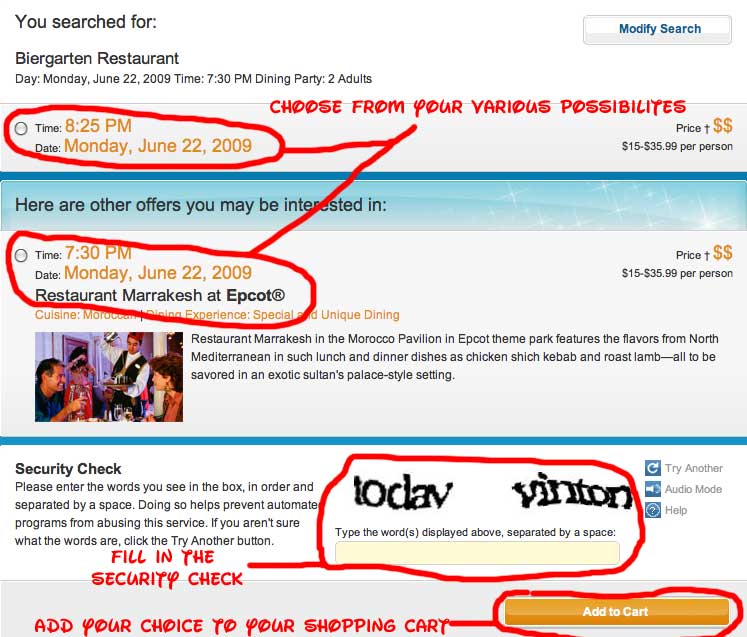 You can add numerous ADR's to your cart and then "check out" all at once.