ATTRACTION: Public Gardens.
WHERE: A World Of Orchids,  2501 Old Lake Wilson Road, Kissimmee 34747
AGE RESTRICTIONS: None.
PRICE: Free.
ADDITIONAL INFORMATION: Tel: (407) 396-1887 Open Monday through Saturday. 9:30 am to 4:30 pm. Closed: Sundays, New Year's Day, July 4th, the 3rd and 4th week in July, Thanksgiving, Christmas and December 26.
A World of Orchids Awaits You in Kissimmee. Orchids have long been prized for their exotic allure and natural beauty. They have been the obsession of botanists and floral aficionados alike for centuries. One of the largest indoor display of orchids and other exotic plants can be found in Kissimmee, Florida at A World of Orchids.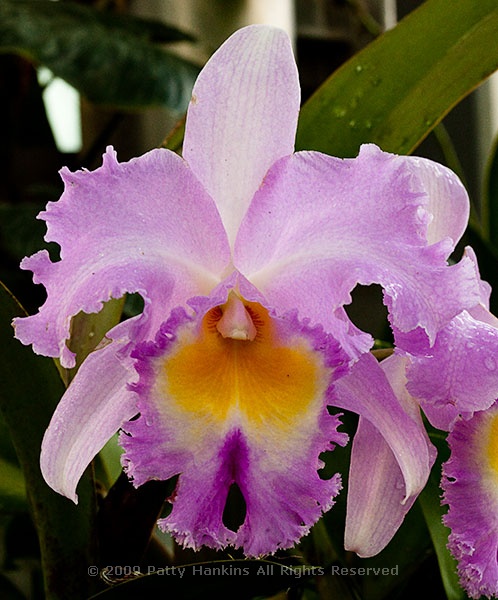 A World of Orchids is a working greenhouse and conservatory that has over 22,500 square feet of space where orchids and other exotic plants are grown and shipped throughout the world. This attraction is free and open to the public and a must-see for orchid lovers who are visiting the Orlando-Kissimmee area.
The conservatory is like walking into a tropical rainforest. Waterfalls, exotic birds, African chameleons and Koi fish add to the exotic allure as you marvel at the thousands of different species of orchids and other tropical and exotic plants. The indoor display is enhanced by well-placed palm trees, bamboos, gingers and other tropical trees and plants to complete the tropical rainforest setting and lay the scene for the display of orchids as they would be seen growing in their natural environment.
The orchids on display feature varieties from all over the world, from the jungles of Southeast Asia to the tropical rainforests of South and Central America. There is also a vast collection of hybrids from every corner of the world. Each orchid and plant is tagged with their name and information about its origins so visitors can learn more about these beautiful exotic plants. Since this is a working greenhouse, many of the orchids are available for sale and can be shipped to anywhere in the world.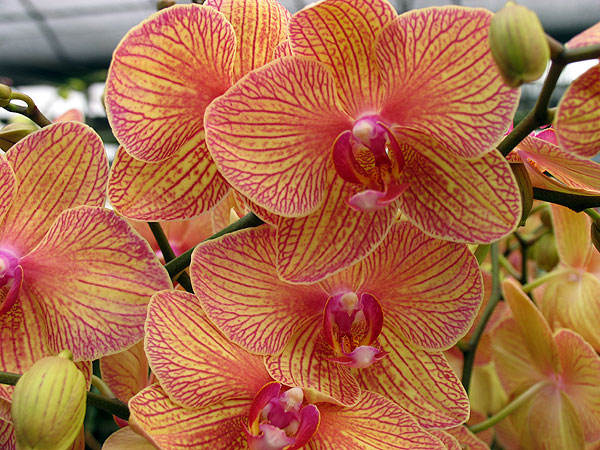 World of Orchids also has a "nature walk," a 1,000-foot-long boardwalk that meanders off into a nearby wetlands.