ATTRACTION: Affection Section.
WHERE: Disney's Animal Kingdom.
AGE RESTRICTIONS: None.
PRICE: Free with park admittance.
ADDITIONAL INFORMATION: Service animals are not permitted on this attraction.
The kids will love getting so close to a variety of friendly animals including llamas and pigs. Ask one of the staff and they will be happy to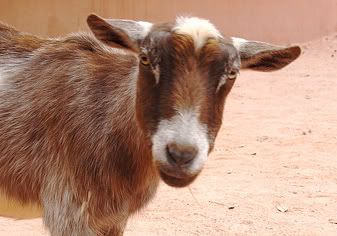 give you a brush to show you the correct way to groom the goats and sheep too. The goats are San Clemente goats, a species just about extinct at their native home on San Clemente Island. The sheep are descendants of those dropped off by early European explorers, to reproduce in North America and be a source of fresh meat when the explorers came back. These sheep evolved to having less wool, and just about became extinct when they were needed for food. This is the only place you will get to touch animals at the park. Stay as long as you like and if you have small kids, this area offers wonderful photo opportunities. There are hand washing facilities on your way out.