ATTRACTION: Big Cat Rescue Guided Day Tour.
WHERE: Big Cat Rescue, Tampa.
AGE RESTRICTIONS: 10 years of age and older.
PRICE: $25 per person—subject to change.
ADDITIONAL INFORMATION: Monday, Tuesday, Wednesday & Friday at 9am and 3pm. Saturday 9.30am, 11.30am, and 1.30am
Big cat rescue is a sanctuary, not a zoo. Guests are not allowed to wander the premises unescorted. This is a walking tour and takes about 90 minutes.
If you have paid for a tour and get rained out during your tour, you will be given a free pass to go back.  Because the cats are spooked by umbrel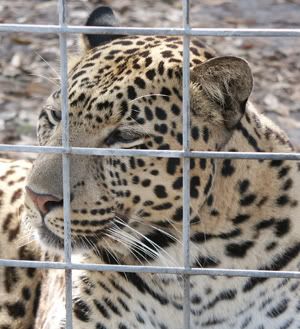 las, they are not allowed but you should take a rain coat or poncho if it looks like rain. Tours will be cancelled during lightening storms.  Paths are frequently muddy so closed toed, old, comfortable shoes are recommended. You are welcome to take photos and video on the tour, but no tripods allowed. No smoking and no cell phones allowed.
If you are travelling with pets, you cannot bring them onto the property.  Florida law (and common sense) prohibit you from leaving them in your car, even with the A/C running.