ATTRACTION: Big Cat Keeper Tour.
WHERE: Big Cat Rescue, Tampa.
AGE RESTRICTIONS: 10 years of age and older.
PRICE: $100 per person. Prices subject to change.
ADDITIONAL INFORMATION: Saturdays and the last Friday of the month from 2pm until 4pm. Reservations required along with prepayment. Up to 20 people per group. For reservations contact Info@BigCatRescue.org or call 813.426.5948
Nowhere else can you get this close, interact with such a wide variety of animals, and support a great cause at the same time. This tour is respectful to the animals and safe for the guests. If you are an animal lover and want to see the inner workings of a real animal sanctuary, then this is the experience you have been searching for.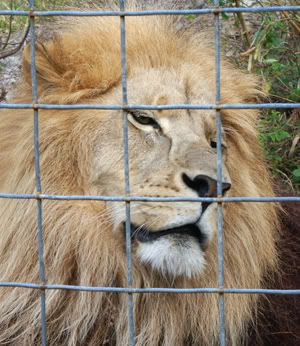 You will participate in the enrichment side of the keepers day by making toys and treats for the cats….then watch as the keepers hand out what you've made….and see first hand how the cats enjoy your gifts as you observe the animals' reactions to your creations. Be prepared to get your hands dirty on this one!
Get the chance to go along with the keepers and work side by side on a training session with the cats. This is done so that if staff ever need to check out the animal for injuries etc, they can do so easily. During this activity you will accompany the keepers who will teach critical behaviours to one of the feline residents, such as go into lock out, stand up etc, so that they can observe the paws and underside, and much more!
On your exploration you will 23 different species and sub species of exotic cats!
If you have paid for a tour and get rained out during your tour, you will be given a free pass to go back.  Because the cats are spooked by umbrellas, they are not allowed but you should take a rain coat or poncho if it looks like rain. Tours will be cancelled during lightening storms.  Paths are frequently muddy so closed toed, old, comfortable shoes are recommended. You are welcome to take photos and video on the tour, but no tripods allowed. No smoking and no cell phones allowed.
If you are travelling with pets, you cannot bring them onto the property.  Florida law (and common sense) prohibit you from leaving them in your car, even with the A/C running.