ATTRACTION: Miami Metro Zoo.
WHERE: 1 Zoo Boulevard, 12400 SW 152 Street, Miami, FL 33177.
AGE RESTRICTIONS: None.
PRICE: $15.95 for adults aged 13 and over, $11.95 children ages 3—11. Under 3 year olds are admitted free. Prices are plus tax.
ADDITIONAL INFORMATION: Open 9.30am until 5.30pm seven days a week. Miami Metro Zoo is open every day of the year.  Phone: (305) 251-0400
Straws, balloons, skateboards, skates, radios, glass containers, fireworks, balls, and frisbees are not permitted.
Sorry, no pets (Service animals are permitted).
Strollers & Wheelchair Rental Fees: (ID and deposit required)
Single stroller $8
Double stroller $10
Wheelchair $8
Electric wheelchair $30
Interactive zoo map
The Zoological Society of Florida and Miami Metro zoo's mission is to encourage an appreciation for the world's wildlife and to help conserve it for future generations. Miami Metro Zoo currently has…..
Over 80 exhibits
740 total acres; 300 acres developed
Over 3 miles of walkways
More than 1,000 animals, representing over 400 species
48 endangered species
Over 70 species of birds in the Wings of Asia Aviary
10,000 – 15,000 Italian honey bees exhibited in Dr. Wilde's World
More than 900 species of trees, palms and other plants
SHOWS & RIDES:
Wildlife Show:
Come see a wide variety of animals demonstrate natural behaviours that will amaze and inspire
you.  From the incredible mimicking ability of parrots to the powerful elegance of a cheetah, the Wildlife Show is education through entertainment in every sense of the term.  Experienced wildlife trainers will dispel many of the myths and misconceptions concerning wildlife while providing a unique window into their fascinating world. Daily at noon, 2pm and 4.30pm.
Diego's Discovery Den:
The star of Nick Jr.'s Go, Diego, Go!, one of the top pre-school shows on commercial television, is featured in performances at The Mercantil Commercebank Children's Zoo's Diego's Discovery Den.  You can now catch him everyday at 1pm with an extra show at 2:30pm on weekends.  Diego's 20-minute shows feature a vibrant host, various animals with handlers and of course, a lively and life-sized costumed character Diego!
Pelican Feeding Encounter:
Pelican Cove will give Zoo visitors the opportunity to learn about and feed Florida pelicans – both brown and white – that have been rehabilitated from situations that prevent them from being released back into the wild. This new exhibit is one of the few in the Zoo where visitors are actually encouraged to feed the animals!!
Located by the gift shop, feedings take place two times a day at 10.30am and 4pm. A cup of fish is $1.
Camel Rides: Humpy's Camel Rides are now open at The Mercantil Commercebank Children's Zoo with $5 rides from 11am to 4pm.  High a top a graceful camel, riders experience the traditional form of transportation used by the desert people of Africa and Asia for thousands of years. Meet Mango, Charlie and Fluffy, the three trained dromedary camels that you can hop on.  Decide which boy is your favourite!  They each have different personalities and range in ages from two to nine.
Animal Meet & Greets:
Get up close and personal with small animals and zookeepers in Diego's Discovery Den. Presentations often feature local wildlife, and provide opportunities to touch and learn. Daily at 11.30am and 3pm.
Keeper Talks:
A great way to see the animals in action!  At these zookeeper talks (located at their respective exhibits), you can witness the animals eating their favourite treats and learn about them from their keepers.  It's the perfect opportunity to ask the questions you've always wanted answered about your favourite animal.
 
Pelican Feeding 10:30am
Bird Feeding in Aviary 10:30am
Tiger     11:00am
Orangutan 11:30am
Lion * 11:30am
Otter 12:00noon
Meerkat 12:30pm
Indian Rhino 1:00pm
Pygmy Hippo 1:30pm
Asian Elephant 1:30pm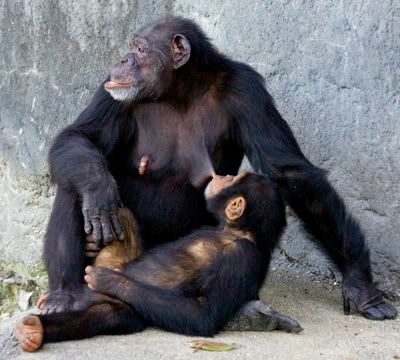 Chimpanzee 1:45pm
Gorilla * 2:00pm
Asian Bear 2:00pm
Okapi * 2:15pm
Giraffe 2:30pm
Bird Feeding in Aviary 2:30pm
African Elephant 3:00pm
Hyena * 3:00pm
River Hog & Warthog 3:30pm
Pelican Feeding 4:00pm
*Weekends and holidays only.
CLOSE ENCOUNTERS:
Zookeeper for a Day
Spend a full day working alongside zookeepers as they care for the animals at Metrozoo. Assist with feeding and exhibit maintenance, and learn how they identify and evaluate their animals everyday. Participants will gain an understanding and appreciation of the world's wildlife and the role Metrozoo plays in efforts to conserve it.
Offered Saturdays and Sundays 7:00 AM to 4:00 PM. $145 (plus tax) includes lunch and a Zookeeper t-shirt.
TOURS:
Behind-the-Scenes Keeper Tours:  A zookeeper will take you face-to-face with exotic animals in off-exhibit areas. During a one and one-half hour visit, you will have personal encounters with wildlife that you won't soon forget. Zookeepers reveal fascinating animal facts and answer your questions. There are several tour itineraries to choose from: birds, mammals or general.
Daily 10:30am or 1:00 pm $65.95 plus tax for two people. Tours accommodate up to five people. Children must be a least eight years old.  At least seven days advance notice required. For reservations, call the Group Sales Department at (305) 251-0400.
Behind-the-Scenes Evening Tour: An evening adventure takes you "up-close" to selected wildlife in a behind-the-scenes tour of the Zoo. Beginning at 6:00pm, a pizza dinner is served, followed by a guided 2 to 3 hour walking tour.
$25 per person. Maximum 25 people per group. Call for scheduled dates or select a special date for private groups. Offered from September to June, pre-registration is required. Call Kathy Ochipa at (305) 255-5551 for more details.