ATTRACTION: Lion Country Safari.
WHERE: 2003 Lion Country Safari Road, Loxahatchee, FL. 33470.
AGE RESTRICTIONS: Age 16 and under must be accompanied by an adult at least 18 years of age.
PRICE: $24 per adult aged 10 to 64. Seniors aged 65 and up $22. Children aged 3 to 9 $18. Two years of age and under admitted free. Prices do not include tax.
ADDITIONAL INFORMATION: Open every day 10am to 5pm with the last ticket being sold at 4pm. Weekends and holidays open 9.30am to 5.30pm. Phone: (561) 793-1084  Lion Country Safari offers a cafeteria-style restaurant, an  ice cream stand and a concession stand.
Wheelchair & stroller Rentals: Rented on a first come first served basis.
Wheelchair $10
Single stroller $5
Double Stroller $10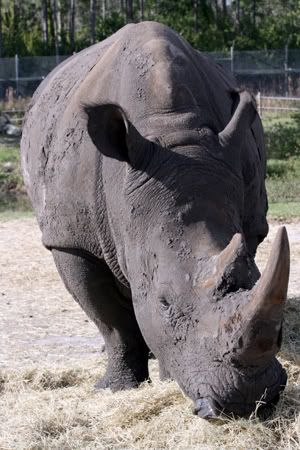 Park Rules:
For your convenience and safety, the following rules apply to all vehicles entering the preserve.
      1..Convertibles are not allowed. Rental vehicles are available at the front office for a nominal fee.
      2..No articles of any nature are to be attached or tied on the outside of your vehicle.
      3..No pets are allowed inside your vehicle. Free kennels with a refundable $5.00    deposit are available at the main office.
       4..Vehicles cannot have broken windows. Windows must be closed at all times while driving through the preserve.
      5..No other vehicles are to be in tow, such as boats, open trailers, motorcycles, etc.
      6..During the summer, if you have no air conditioning, it is advisable to rent a vehicle at the main office.
In the event you are unable to utilize your own vehicle for any of the above reasons, rental cars are available at the main office.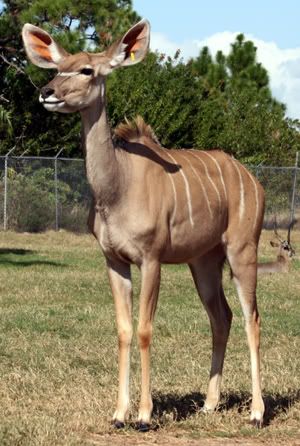 Vehicle and Kennel Rentals:
Convertibles or soft-top vehicles are not permitted into the preserve. Rental vehicles are available for a fee of $10.00 or $18.00 per 1 ½ hours.
Rental vehicles are available on a first come, first-served basis.
Prices are subject to change without notice.
Pets are also not permitted.:
Kennels are available for a $5 fully refundable deposit.
 
Lion Country Safari, Florida opened in 1967, in rural Western Palm Beach County. At the time it was the first drive-through safari park in the country and introduced a new concept to animal lovers, "The Cageless Zoo." The opening generated enormous interest on the part of residents, visitors to South Florida, and the media. The park developed into a popular and successful attraction.

Today, Lion Country Safari is home to over 900 animals in the drive-through preserve and in the Safari World exhibit area. Among the more notable species on display at the park are lions, white rhino, chimpanzees, zebra, and giraffe.
Safari World, the walk-through area of the park, has been developed and improved since the park opened. The restaurant and gift shops were among the earlier additions. The giraffe feeding; Ferris wheel; water sprayground; petting zoo; merry-go-round; boat rides; aviaries; bird, reptile, alligator, and squirrel monkey exhibits added over the years, have greatly enhanced the visitors' experience at the park. 
The lions are fed right before the gates open  at 9:30 am. The hoof stock, which includes most of the other animals, are fed at various times throughout the day.
 Lion Country Safari offers animal feeding exhibits in "Safari World," for nominal fees. These include Giraffe Feeding Exhibit, Lory Bird Aviary, Koi Fish Pond, and Petting Zoo. These are the only animals which are available for public feeding, and only the foods purchased at the exhibits are permitted for these animals.