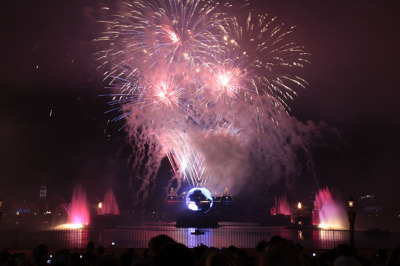 Every night at 9pm Illuminations Reflections of Earth is staged around the World Showcase Lagoon. A combination of fireworks,pyrotechnics and laser technology create this spectacular 12 minute show. At busy times you do have to pick your spot early to get the best place. This is a wonderful way to end your day at the park.
IllumiNations can be viewed anywhere throughout the World Showcase that offers a clear view of the World Showcase Lagoon.
Because this is an outdoor show, it is subject to cancellation due to inclement weather.