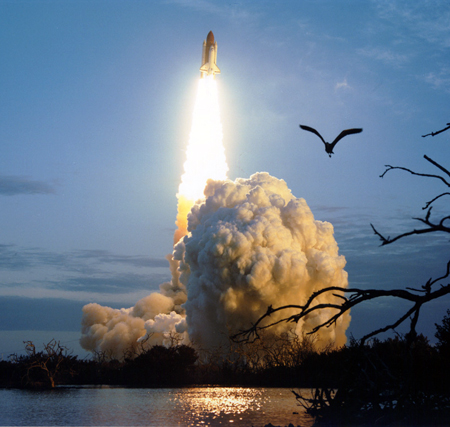 Explore America's space heritage with an awe-inspiring tour of Kennedy Space Center.
Located on the east coast of Florida approximately midway between Jacksonville and Miami, KSC represents a marriage of technology and nature at its best. Kennedy Space Center shares its property with the Merritt Island National Wildlife Refuge, and in 1975, nearly half of the Space Center was designated by Congress as part of the Canaveral National Seashore.
You can witness history in the making as NASA plans and prepares for returning humans to the Moon and sending robotic explorers deep into our galaxy. See real Moon rocks & rockets used to launch man and machine into Space.
Attend inspiring Astronaut Encounter briefings with actual NASA Astronauts – one of the few people who have been to space. View 10-story high rockets from all eras of space exploration in the Rocket Garden, walk through a full-size Space Shuttle mock-up, see IMAX space films on gigantic 5-story screens, & see an actual Gemini program capsule on display in Early Space Exploration.